Sea Lice Infestations Reported On Florida Beaches; Should Ocean Bathers Prepare For Itchy Rashes?
As summer kicks off, the days get longer and sleeves shorter, but new reports of increased populations of a marine pest known as sea lice may put a damper on the festivities. The tiny invertebrates are no bigger than the period at the end of this sentence, but if they find their way into your bathing suit they can leave you with a nasty rash that takes weeks to heal.
Despite what their name may suggest, sea lice are not insects but rather the larvae of jellyfish and sea anemone, and they will soon be invading summer waters in Florida and throughout the Caribbean, CNN reported. Unfortunately, this could be bad news for local swimmers. If the lice, which are invisible while in the water, become trapped in your bathing suit or clothing they can cause a rash or skin irritation commonly known as Seabather's eruption or Pica pica. The rash is often raised with bumps and blisters and is very red and itchy. The rash is also commonly associated with a fever, chills, headaches, and nausea. Thankfully, these symptoms are usually very mild and clear by themselves. The rash can last for two weeks.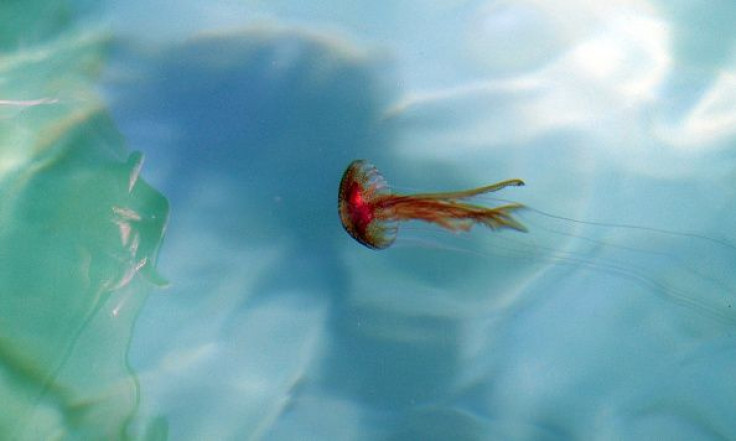 There is no way to avoid the sea lice because they are so tiny. If you are unfortunate enough to be exposed to this marine pest, it's best to rub the area with sand or a credit card edge and then rinse with hot water, Newser reported.
The Florida coastline is likely to be the hardest hit by the sea lice infestations, but WKRG reports they may already be heading to Alabama. These infestations are nothing new and have been reported for decades, with April and July being the most common times of the year for sea lice infestations to occur.
Children and surfers are believed to be more at-risk for the rash than the general public. People who suffer from allergies or a compromised immune system are also at increased risk for pika-pika rashes.
To best minimize your risk for developing the irritating rash, experts advise swimmers wear as little clothing as possible while in the ocean. This will help minimize the sea lice's ability to stick to a swimmer's body. After swimming, remove your bathing suit before going in the shower. It also helps to rinse your bathing suit with vinegar or rubbing alcohol after swimming in waters known for sea lice populations. One company has even created a sun block that also works to prevent sea lice stings. The product, known as Safe Sea lotion, works by absorbing the human skin secretions that would inform the jellyfish that it has made contact with a potential meal. If this fails, it will also try and block the skin from processing the sting.
Published by Medicaldaily.com