Search For Alzheimer's Cure Taking Place Aboard International Space Station
The search for a cure for Alzheimer's disease and other neurodegenerative diseases is now also taking place in outer space.
A new and innovative experiment is currently taking place aboard the International Space Station (ISS) that stands to help researchers on Earth make new progress in the fight against aggressive neurodegenerative diseases such as Alzheimer's and Parkinson's.
The Ring-Sheared Drop (RSD) experiment currently installed at the ISS Microgravity Science Glovebox will allow ISS astronauts to study the formation of potentially destructive amyloid fibrils (or protein clusters) like those found in the brain tissue of patients battling Alzheimer's and other neurodegenerative diseases. These illnesses may cause brain neurons -- or the brain nerve cells that are the basic building block of the nervous system -- to become damaged or inoperative.
RSD was developed by Teledyne Brown Engineering (TBE), which is engaged in full-spectrum engineering and advanced manufacturing solutions for harsh environments in space, defense, energy and maritime industries.
It's long been known that normal brain functions can be disrupted by amyloid fibrils. Doctors say these proteins can denature -- or lose their characteristic properties -- and precipitate out of solution.
As amyloid fibrils accumulate, they will disrupt the healthy function of tissues and organs. This massive disruption can be profoundly debilitating and even fatal in cases of brain function and diseases such as Alzheimer's.
In Earth-based experiments, researchers have found that amyloid fibrils might be created by shear flow, or the difference in flow velocity between adjacent layers of a liquid. Earth-based experiments affected the formation of these fibrils by the presence of container walls and by convection, or the circular motion that takes place when warmer liquid rises while cooler liquid descends.
With RSD, these experiments will be conducted in microgravity. It will take place inside a containerless reactor where liquid specimens form spherical drops, and retain this shape via surface tension. Researchers will "pin" a droplet of liquid between two rings and cultivate amyloid fibrils for study.
"Experimentation in microgravity affords the opportunity to study amyloid fibril formation under conditions that eliminate unwanted effects such as contact with solid walls which can affect the results of normal laboratory experiments," Kevin Depew, a researcher in the ISS Projects Office, part of the Human Exploration Development and Operations Office at NASA's Marshall Space Flight Center in Huntsville, said. "The team has worked very hard and we are expecting a great return."
The experiment was launched to the ISS in July on a SpaceX commercial resupply services mission. Experiments began in September, and the study will go on for at least two years.
"This project is a prime example of the amazing discoveries and advancements possible with partnering between NASA, research and industry," Jan Hess, TBE president, said. "Our hope is that this experiment brings the scientific community closer to unlocking the mysteries of this life-altering disease that affects so many people worldwide every day."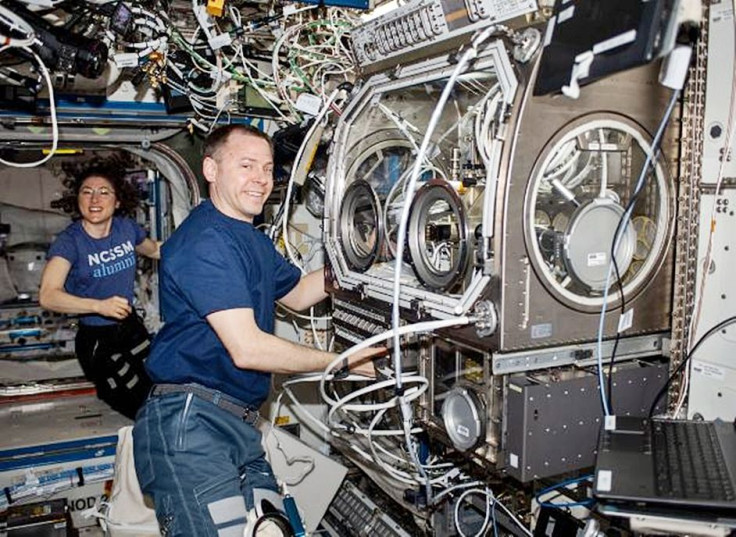 Published by Medicaldaily.com