Searing UN Report Calls On Vatican, Pope Francis To End Child Abuse, Bring Offenders To Justice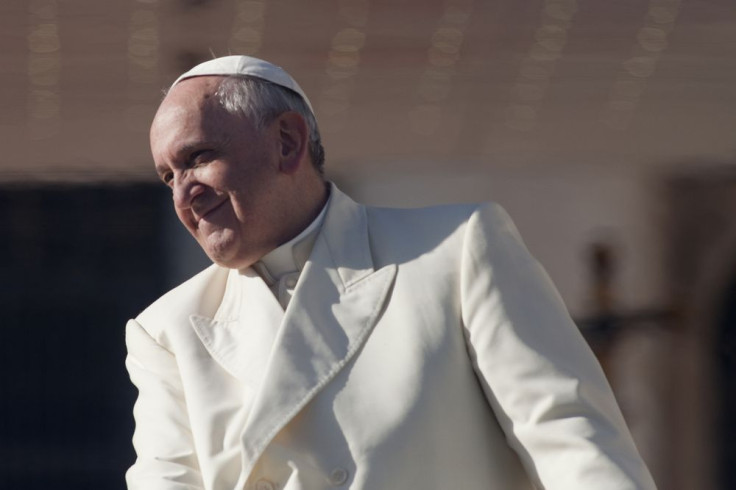 On Wednesday, a United Nations committee released a searing report demanding that the Vatican stop turning a blind eye on child abuse and hand over its alleged archive of evidence against priests — a move that commentators believe will reignite the ideological quarrel between the organization and the Holy See.
The accusations leveled by the U.N. Committee on the Rights of the Child against the Catholic jurisdiction center on the purported "code of silence" that mutes scandals and keeps offenders within the clergy from being brought to justice. The Holy See, the committee charges, has systematically favored the rehabilitation of its reputation as a religious authority over the protection and wellbeing of children. The report further demands the surrender of all evidence of past abuse, which it says amounts to tens of thousands of cases involving underage victims.
"The Holy See has not acknowledged the extent of the crimes committed, has not taken the necessary measures to address cases of child sexual abuse and to protect children, and has adopted policies and practices which have led to the continuation of the abuse by and the impunity of the perpetrators," the committee wrote, urging the Catholic state "to immediately remove all known and suspected child sexual abusers from assignment and refer the matter to the relevant law enforcement authorities for investigation and prosecution purposes."
The scathing accusations come only 11 months into the tenure of Pope Francis, who has vowed to continue enforcing the bars against abuse put in place by his predecessor, Benedict XVI. Pope Francis, who has referred to the widely-publicized pattern of sexual abuse as "the shame of the Church," rapidly rose to prominence last year as a pontiff capable of putting aside ideological differences, with publications like Time and the LGBTQ-focused The Advocate naming him person of the year. But critics submit that, in order to incite change, he must go even further.
"If the pope is serious about turning the page on this scandal, he should immediately dismiss any bishop who oversaw a diocese in which a priest who abused children was shielded from the civil authorities," Jon O'Brien, president of the lobby group Catholics for Choice, told Reuters. While the pontiff made headlines earlier this year by firing everyone but one of the cardinals in charge of the Vatican Bank, he appears to have remained relatively quiet about the issue of abuse so far.
In response to the report, the Holy See released a statement promising a "thorough study and examination" of the issues raised by committee, albeit not without a degree of disapproval of what it perceived as an interference with its jurisdiction. "The Holy See does … regret to see in some points of the concluding observations an attempt to interfere with Catholic church teaching on the dignity of human person and in the exercise of religious freedom," it wrote. "The Holy See reiterates its commitment to defending and protecting the rights of the child, in line with the principles promoted by the convention on the rights of the child and according to the moral and religious values offered by Catholic doctrine."
Published by Medicaldaily.com