Season's First NYC Case Of West Nile Virus Confirmed In Brooklyn; How Climate Change Will Prolong Mosquito Season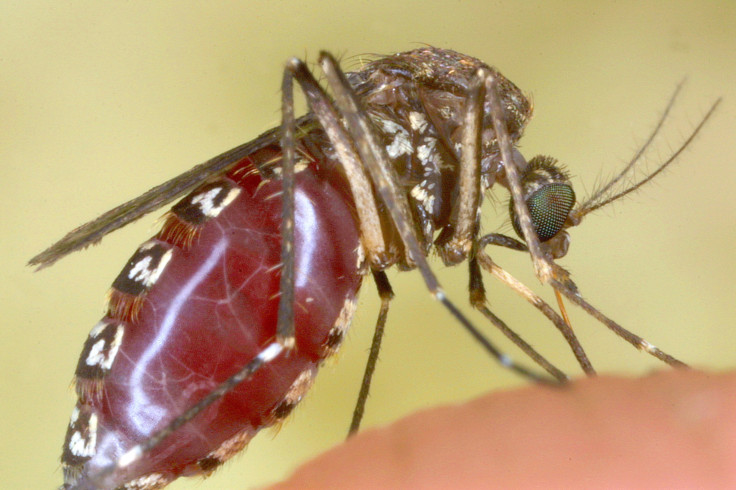 The West Nile virus (WNV) has made its way to New York City, ABC affiliate WABC-TV reported. City health officials confirmed the state's first case after a Brooklyn man, 60, was hospitalized with viral meningitis. He's since been treated and released.
"This first case of West Nile virus disease in New York City provides a vital reminder to protect ourselves against mosquito bites," health commissioner Dr. Mary T. Bassett told WABC. "Wearing mosquito repellent when you are outdoors, and long sleeves and pants in the morning and evening will reduce your risk of infection. New Yorkers age 60 and older or persons with weakened immune systems should be especially careful as they are more likely to become seriously ill, and in rare instances die, if infected."
It's true: A study from Washington University in Saint Louis found WNV delays antibody and germinal center cell responses even more among the elderly, which ultimately blunts adaptive immune responses and increases risk for fatal infection. Just last week, Texas reported its first WNV-related case of the year.
So far, there have been 90 total human cases of WNV, the Centers for Disease Control and Prevention reported. As a reminder, mosquitoes transmit the virus to humans with a bite. Birds, too, can carry the virus and transmit it to uninfected mosquitoes. It's not like we're not used to more mosquitoes during the summer months, but why does there seem to be more mosquitoes specifically carrying WNV?
According to a group of international researchers, the answer is climate change. Time reported these researchers combed climate and species-distribution data in order to create models that would project the spread of viruses, like WNV. They found cases of WNV are higher in areas with higher temperatures and lower precipitation, hence why hot southern states like Texas see more cases. Experts are also considering the effects California's current (and longest ever) drought will have on the season's number of human cases.
WNV may be sensitive to climate, but experts have yet to measure the exact impact it will have on the spread of infectious disease, including WNV, cholera, even malaria.
"When climate change occurs, you can't isolate one thing and say, 'This is what it's going to do to mosquitoes and birds,'" David M. Morens, senior advisor to the director of the National Institute of Allergy and Infectious Diseases (NIAID), told ThinkProgress. "If you move one thing, everything else moves too. It's bound to be true that climate change over time will upset the apple cart and change the variables, but how it's going to play out, we just don't know."
That's not to say climate change "won't be a player in all of this," Moren added. More worrisome than a rising climate prolonging mosquito season, thus risk of WNV, is the ability to respond. Dr. Robert Hall, a program officer in the division of microbiology and infectious diseases at NIAID, said it could become difficult to access necessary care.
Without treatment, WNV can lead to encephalitis, or inflammation of the brain and nervous system. From here, it can cause death.
"We have everything we need, we just have to ensure it is effective and responsive," Hall said. "The problem with climate change is that it will make access more expensive, more difficult, and sometimes impossible."
Published by Medicaldaily.com