COVID-19: Is There A Need For A Second Bivalent Booster?
As the COVID-19 pandemic continues, there are things that medical and scientific experts learn as they go. Among them is the need for vaccines and boosters to prevent infections and reinfections.
Last fall, the U.S. authorized new COVID-19 booster shots designed to target the original coronavirus strain and some of the newer omicron subvariants. The bivalent booster is said to offer the highest protection against the virus so far.
With its release, many were hoping that it would be the last vaccine dose for COVID-19 that they would be getting. But as with the previous vaccine doses, the protection offered by the bivalent booster also wanes over time, prompting several to ask if a second bivalent dose is on the way.
"This is probably the most common question I get asked: 'Hey, doc, I got that back in September. It's been a few months. Shouldn't I be getting another booster by now?'" Dr. Peter Hotez told Yahoo News Wednesday about the common concern of the early adopters of the bivalent shots.
Hotez is the co-director of the Texas Children's Hospital Center for Vaccine Development and dean of the National School of Tropical Medicine at Baylor College of Medicine.
The U.S. Centers for Disease Control and Prevention (CDC) and the Food and Drug Administration (FDA) have not officially made a recommendation for a follow-up bivalent booster dose.
However, health and vaccine advisers in the U.K. already recommended a spring booster dose for high-risk groups on Tuesday. They advised vaccine top-ups for people over 75 years old, the immunosuppressed and residents of care homes for older adults.
The U.K.'s Joint Committee on Vaccination and Immunization (JCVI) started preparations for potential booster programs for 2023 in January. This week, the committee announced that another booster dose should be offered to high-risk groups this spring.
Meanwhile, the U.S. still does not have a clear plan after learning that only 16.2% of Americans received the bivalent booster since its rollout last year. But it's very likely for the country to roll out a second bivalent booster.
The FDA proposed switching to a yearly COVID-19 booster plan in January. The agency wanted to set immunization schedules for the authorized vaccines and boosters and pattern them after the updating cycle of the annual flu vaccine.
Hotez does not see any problem with follow-up booster programs because, based on scientific data, the protection provided by the vaccines dwindles after a few months.
"In the past, for the monovalent boosters, when you look at some of the data, the protection against hospitalization starts to fall off after around five months," he said.
If the bivalent boosters are similar, Hotez noted, "We are approaching that time, and that's why I think it's important for the CDC or FDA or both to issue a statement, so we know where we stand at this point."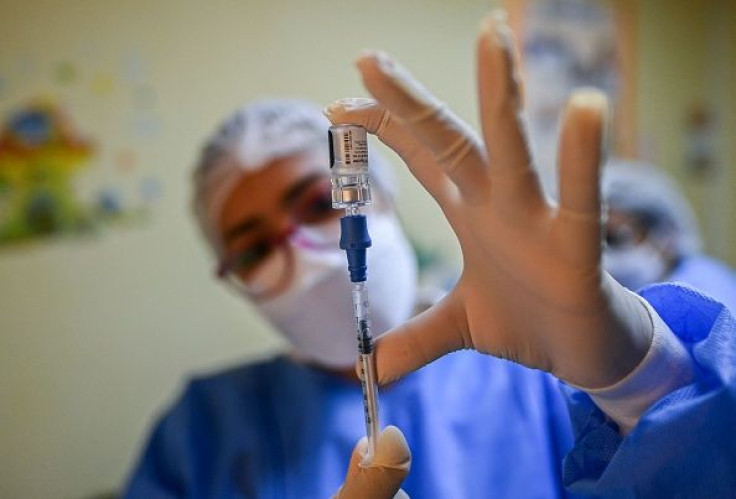 Published by Medicaldaily.com