Secondhand Smoke Exposure Linked To Stillbirths, Miscarriages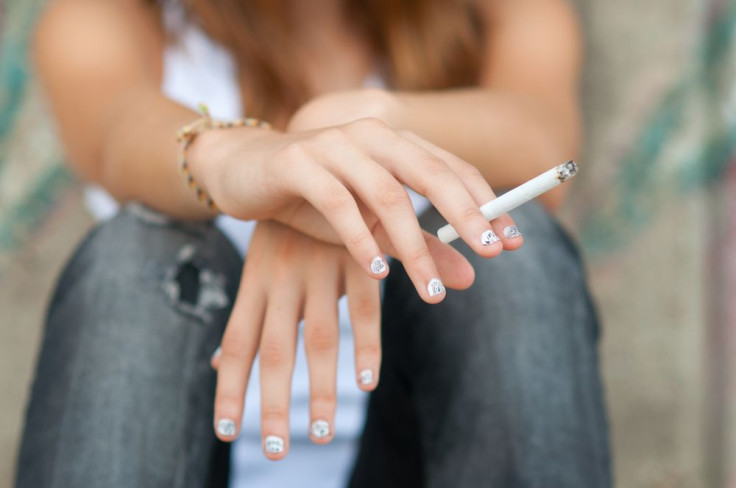 New research shows that secondhand smoke can increase the risk of miscarriage and stillbirth, providing additional evidence that smoke exposure during pregnancy can trigger a range of adverse outcomes.
Lead author Dr. Andrew Hyland said that the paper also serves as a reminder that secondhand smoking can carry serious health risks for everyone. "We often think of the diseases that secondhand smoke causes as diseases of older people," he told Reuters. "The results of this study show that secondhand smoke can affect even unborn babies."
The study, which is published in the journal Tobacco Control, surveyed 80,762 women ages 50 to 79. Each participant was asked to describe her own smoking habit and exposure to secondhand smoke in childhood as well as adulthood. The team then compared the degree of smoke exposure to the incidence of pregnancy problems within the group.
They found that, among women who had never smoked themselves, those who reported secondhand smoke exposure were 22 percent more likely to have a stillbirth compared to women who reported no exposure. Participants who reported the highest level of exposure — defined as 10 years of exposure in childhood, 20 in adulthood, and 10 in the workplace — had a risk that was 55 percent higher than unexposed participants.
High-exposure participants also had a 17 percent higher risk of miscarrying and a 61 percent higher risk of developing a tubal ectopic pregnancy — a serious complication that is currently the leading cause of maternal death during the first trimester. "The take-home message is these never-smoking women who had the highest levels of exposure to secondhand smoke had the highest risks," Hyland explained. "These risks were generally comparable to the risks for women who ever actively smoked."
Hyland's study adds to the growing number of research efforts aimed at identifying the risks of secondhand smoking. Another example is a study from Cincinnati Children's Hospital Medical Center published earlier this year, in which researchers show that passive smoking doubles the risk of hospital readmission for kids with asthma. Similarly, a study from the University of Tasmania found that children exposed to secondhand smoke develop thicker arteries.
Although tobacco use among U.S. adults has decreased dramatically over the past 50 years, about one in five still smokes cigarettes. The National Institutes of Health estimates that the habit is the direct cause of about 87 percent of lung cancer diagnoses. Other complications include heart problems, stroke, and cataracts.
"Even secondhand smoke is giving you enough exposure to trigger these bad reproductive effects," Stanton Glantz, a tobacco researcher who wasn't personally involved in the new study, told reporters. "If people want to smoke, they should go outdoors, away from other living things."
Source: Hyland A, Piazza KM, Hovey KM, Ockene JK, et al. Associations of lifetime active and passive smoking with spontaneous abortion, stillbirth and tubal ectopic pregnancy: a cross-sectional analysis of historical data from the Women's Health Initiative. Tobacco Control. 2014.
Published by Medicaldaily.com