SELF Magazine Editor Apologizes For Mocking Brain Cancer Survivor's Tutu As 'Lame' During Run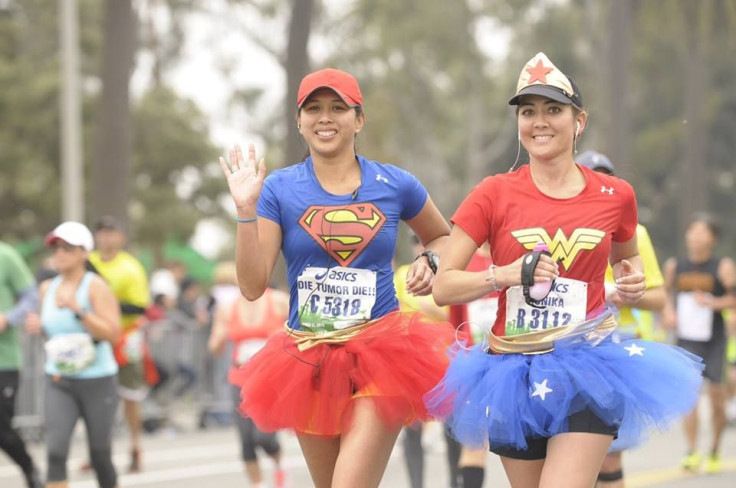 A popular women's magazine, SELF, which focuses on health, fitness, nutrition, beauty, and happiness, issued an apology after mocking an inspirational brain cancer survivor who wore a tutu during a marathon. The magazine contacted Monika Allen for permission to use her photo, but misled her in using it for another purpose.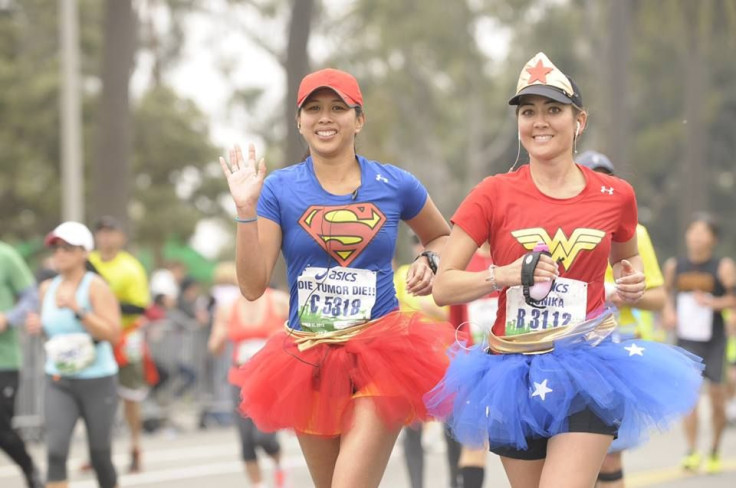 The SELF article used the photo, which featured Allen dressed as Wonder Woman wearing a tutu, in their "BS Meter," a "guide to what's legit and what's lame this month." "People think these froufrou skirts make you run faster. Now, if you told us they made people run away from you faster, maybe we would believe it," the article read. The tutu was one of 2,000 Allen has made through her company, Glam Runner, in the last three years, the Daily Mail reported. "I feel like we were misled in providing the picture. Had I known how the picture was going to be used, I wouldn't have wanted to send it," Allen told NBC San Diego.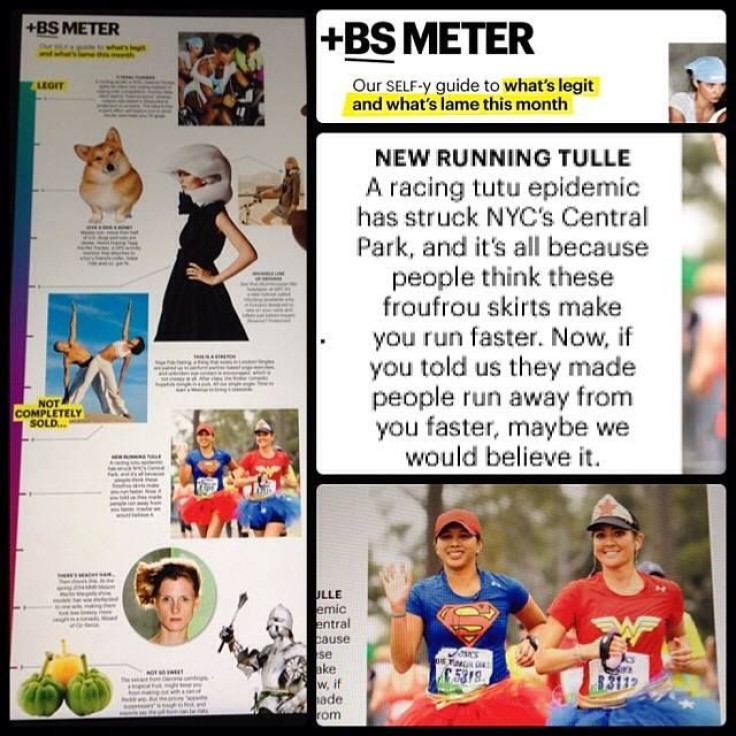 Supporters of Allen took to social media, specifically Facebook, with images of them in tutus and messages stating they have canceled their SELF subscriptions. Amid the public outlash, Lucy Danziger, editor-in-chief of the magazine, issued out a public apology to Allen via Facebook and Twitter, saying she was "personally mortified."
Danziger has shared she's donated to Allen's charity, Girls On The Run, who sponsors exercise and confidence-building programs for young girls. To date, Allen has donated $5,600 to the nonprofit organization through her tutu sales. The editor-in-chief also expressed interest in covering the brain cancer survivor's good work in a future issue. Allen has not responded to the magazine's apology, because it failed to address what she considers the most important issue — that she was misled on how her photograph would be used, USA Today reported.
Published by Medicaldaily.com