Sen. Creigh Deeds Vows To Improve Mental Health Services After Son's Suicide: 'I Am Alive For A Reason'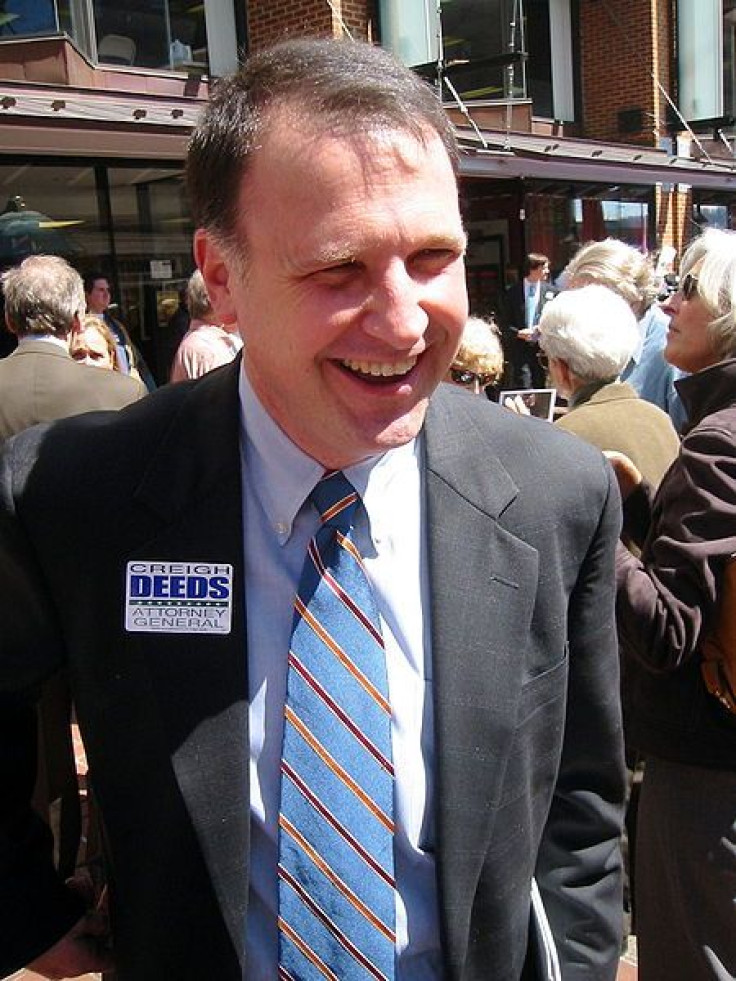 Just days after an altercation that ended with Virginia State Sen. Creigh Deeds hospitalized with stab wounds inflicted by his son — who subsequently shot himself in an apparent suicide — the politician says that he is now committed to improving his local mental health system so that no other family has to experience a similar tragedy.
"I cry a lot. I can't focus now and talk to anyone," Deeds said of his son's death, according to the Huffington Post. "I have very strong opinions about the CSB (Community Services Board), and feel like they are responsible. My life's work now is to make sure other families don't have to go through what we are living."
According to The Washington Post, Virginia law enforcement officials launched an investigation into why Deeds' son, Austin, was not admitted into a psychiatric facility the day before he stabbed his father and fatally shot himself. Austin, who was 24, underwent a mental health evaluation the day before the incident. Though hospitalization was recommended, he was not admitted because the hospital said that there were no beds available. He was subsequently released into the care of his parents. Later, the hospital confirmed that they did have available space that day. And, according to CNN, at least three Virginia hospitals also had psychiatric beds available on that same day.
"We're going to investigate the circumstances that led up to Austin Deeds's release at the expiration of the emergency custody order," said G. Douglas Bevelacqua of the Office of the Inspector General, according to The Times.
The incident with Deeds and his son has brought attention to a larger problem with the mental health services available in the state, especially in rural areas such as Bath County, where Deeds lives. Apparently the psychiatric bed shortage is an ongoing problem in Virginia. A 2012 review by Bavelacqua's office found that a large number of temporary detention orders, which hold people in a psychiatric facility because they are considered a danger to themselves or others, remained unexecuted. Twelve of the 32 unexecuted orders cited a lack of psychiatric beds as the reason for not following through with the hold.
Deeds, 55, was released from the hospital on Friday. He had been stabbed more than ten times in the head and neck. In an interview with his local paper upon his release, Deeds expressed a renewed vow to address the problems in his state's mental health system — a system that he believes failed his son.
"I hope we can make a positive change as a result of this tragedy," Deeds told the paper. "I think there may be a bigger problem here. I am alive for a reason, and I will work for change. I owe that to my precious son,"
Published by Medicaldaily.com