Senior Care: 5 Tips To Protect Mom And Dad From Nursing Home Fraud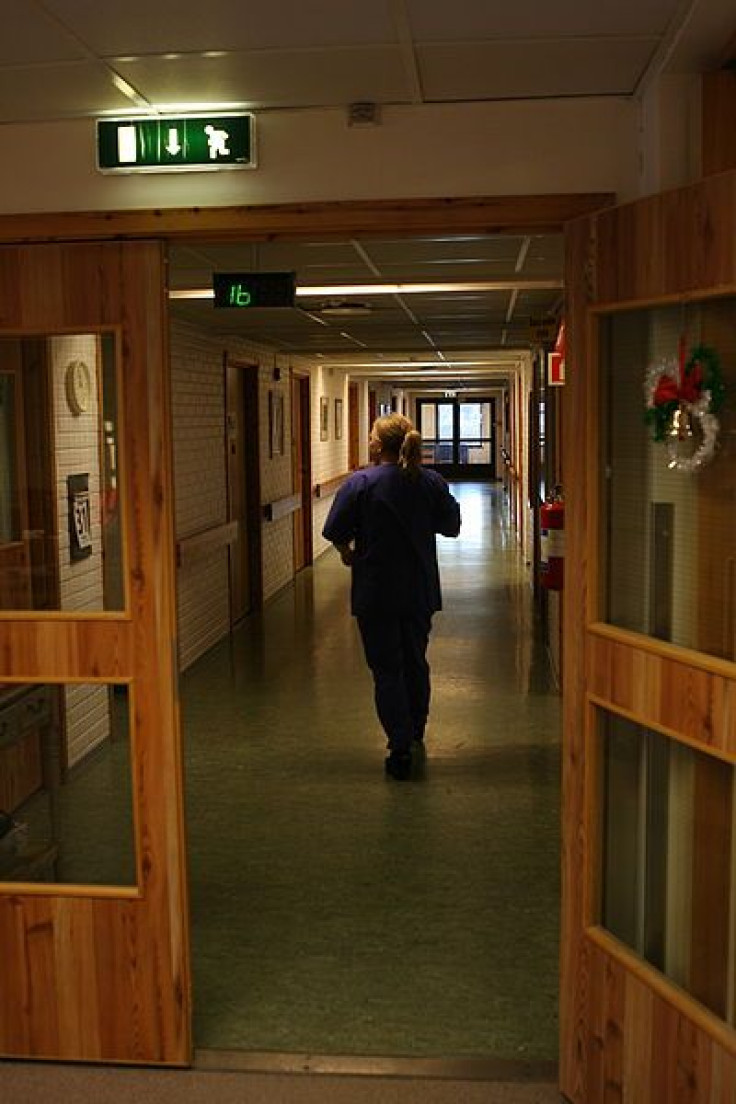 There may come a time when mom or dad enter a fragile state, rife with health problems that require monitoring and care from medical professionals.
A private nurse can be costly, leaving many to turn to skilled nursing facilities where specialized and trained personnel can attend to mom and dad's needs 24/7.
Approximately 1.4 million Americans reside in the 15,800 nursing homes on any given day, according the U.S. Centers for Medicare & Medicaid Services (CMS). Nursing home staff have the duty to adhere to a resident's necessities, ensuring that he or she reach a high level of physical, mental, and psychosocial well-being.
In a study, 2,000 nursing home residents were interviewed to determine how often does elder abuse takes place in nursing home facilities. The results were startling: 44 percent of the home residents reported that they had been abused and 95 percent said they witnessed or experienced neglect. The statistics provide evidence to ombudsmen (officials who offer service free of charge to seniors that request legal advocacy), who have received complaints about institutional facilities who either abused, neglected, or exploited the residents, reports the Administration on Aging (AOA).
Before researching whether a nursing home is right for you or your family, it is essential to become familiar with the federal 1987 Nursing Home Reform Act, which protects the rights of every nursing-home resident.
Avoid illegal practices at nursing homes with these tips that will help you and your family assert nursing home residents' rights.
1. Fight Medicaid discrimination.
Nursing homes will often falsely tell residents that the services they require are not covered by Medicaid. Medicare rules prohibit nursing homes from requiring the resident to pay in advance for care. A Medicaid-eligible resident is entitled to receive all services he or she requires under the federal law that states a nursing facility should maintain identical policies and practices regarding the services they offer "regardless of source of payment." 95 percent of nursing homes are governed by the Nursing Home Reform Law with the majority certified to accept payment from either Medicare or Medicaid programs or sometimes both.
Nursing homes that have Medicaid certification are obligated by the law to provide those eligible for Medicaid the services that were guaranteed by the facility.
2. Care planning.
When it comes to the future of mom and dad, they have control over what care plan best suits them. A full assessment of the resident's condition must be administered within 14 days of enrollment. Seven days later, a care plan must be created, says Nursing Home Families. Make sure immediate family members, the resident's doctor, registered nurses, and all other appropriate nursing staff are in accordance with the preparation of care planning. Nursing homes must do a full assessment every 12 months or whenever a resident's condition changes.
3. Physical restraints.
Using physical restraints on residents is only permitted in extreme cases to treat a resident's medical conditions or symptoms according to federal law. One study revealed the physical consequences that residents faced after the use of physical restraints in nursing homes. Urinary incontinence and constipation, increased dependence on activities of daily living, and impaired muscle strength and balance have been associated with the use of vests or belts that tie residents to wheelchairs or beds. "It's illegal for staff to use restraints for convenience, such as to prevent wandering or address behavioral challenges," says Consumer Reports.
4. Psychoactive medication.
Behavior-modifying medication can only be used to treat the resident's medical conditions. Nursing homes have adopted the practice of using these type of drugs to discipline the resident when he or she is "misbehaving." In a study, 30 percent of nursing home residents received an antipsychotic drug. One-third of the residents did not have a need to consume the drug that was administered to them by the nursing home facility. The drugs used do not help treat dementia and have been linked to other risks that include less functional improvement and a longer stay at nursing homes.
5. Feeding tubes.
The misuse of feeding tubes has been noted in nursing homes. The purpose of a feeding tube is to provide nutrition through a tube that is inserted directly into the stomach of individuals who have difficulty swallowing. Feeding tubes are used in patients with dementia because they are often bedridden and dependent for all daily activities. In "American Family Physician," a conducted study, findings showed that feeding tubes do not increase the length of survival of residents with dementia, and tubes did not reduce the risk of aspiration (inhaling food into the lungs). An alternative to feeding tubes is hand feeding, which allows the resident to feel comfortable to eat as he or she pleases.
It is essential for families to look for high-quality nursing care for their elderly loved ones. Do not be afraid to file a complaint if a nursing home has violated any of the five rights discussed in this article.
Published by Medicaldaily.com