Sepsis To Blame For Up To Half Of Hospital Deaths; Early Detection Is Key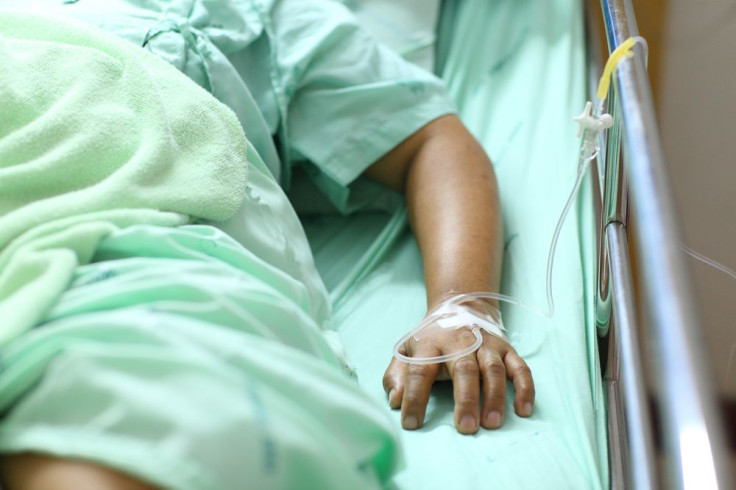 Researchers analyzed overnight hospitalization records of nearly seven million patients who were diagnosed with sepsis and found the blood infection was responsible for one out of every two to three deaths. The findings, which were published in JAMA, will be presented at the American Thoracic Society International Conference May 16 to 23.
Researchers from Kaiser Permanente Division of Research, in Oakland, California, used the Healthcare Cost and Utilization Project Nationwide Inpatient Sample (NIS), a nationally representative sample of 1,051 hospitals, which included 6.5 million adult hospitalizations in 2010; and a second inpatient group from Kaiser Permanente Northern California (KPNC), which included 482,828 adult hospitalizations.
"Given the prominent role it plays in hospital mortality, improved treatment of sepsis could offer meaningful improvements in population mortality," according to study's authors.
When a patient experiences sepsis, their bloodstream becomes overwhelmed with the bacteria — it often occurs with severe and life-threatening infections. It is an aggressive inflammatory response to infection, which worsens rapidly through the lungs, abdomen, and urinary tract, according to the Centers for Disease Control and Prevention.
Of the KPNC inpatient deaths, 36.8 to 55.9 percent were patients with sepsis, meanwhile 34.7 to 52 percent of NIS inpatient deaths were those who had explicit to implicit cases. Researchers also found that patients, who initially reported to have a less severe form of sepsis, accounted for a majority of the sepsis deaths.
It's important to know the early signs of sepsis, considering the high inpatient mortality rate. Sepsis can begin with some innocuous-seeming chills and high fever, however, it progresses very quickly into rapid breathing and heart rate. The person will look very ill, experience confusion in their mental state, and develop red spots on the skin. There may also be decreased or no urine output, depending on if the infection spreads to the urinary tract. Diagnosis will guarantee a patient for an inpatient hospital stay, and it is not rare for patients to be admitted into the intensive care unit (ICU). With a 30 to 50 percent death rate, it's important to look out for warning signs and act sooner than later because infection spreads quickly.
"Performance improvement efforts in the treatment of sepsis have primarily focused on standardizing care for the most severely ill patients, whereas interventions for treating other patients with sepsis are less well defined. Given their prevalence, improving standardized care for patients with less severe sepsis could drive future reductions in hospital mortality," the authors said.
Published by Medicaldaily.com