Serious Mental Health Issues More Common In Women Than Men, Regardless Of Age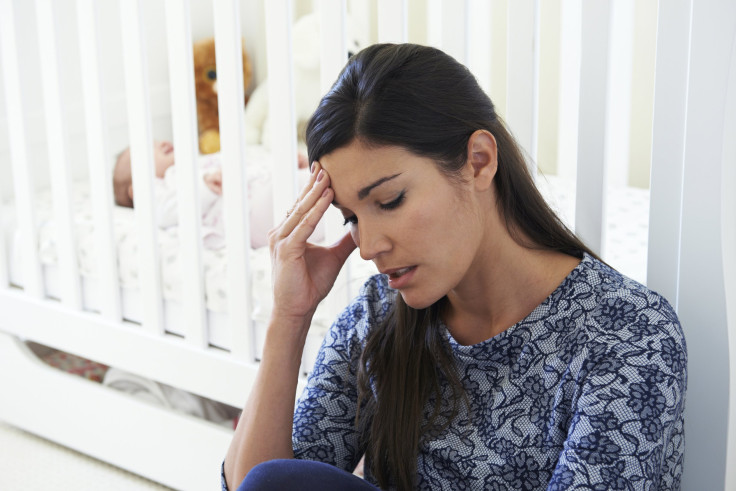 It's well-known that women are often at a higher risk of mental health problems, such as depression and anxiety. But a new study from the Centers for Disease Control and Prevention (CDC) shows that these issues may be more severe than we expected. Women in every single age group experience higher rates of psychological distress than men, and it's affecting their ability to go about daily tasks.
The study looked at serious psychological distress among both men and women, defined as "mental health problems severe enough to cause moderate-to-serious impairment in social, occupational, or school functioning, and to require treatment." Among all adults aged 18 and over, 3.4 percent of adults reported severe psychological distress, including 3.9 percent of women and 2.8 percent of men. This trend remained steady throughout all age groups, with about one percent more women reporting psychological distress than men.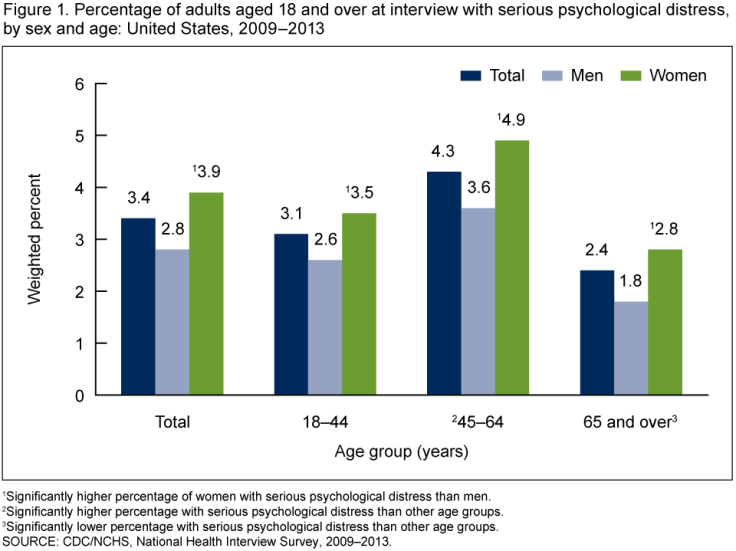 The researchers also found that people with severe psychological distress were more likely to live below the federal poverty level and be uninsured. They were also four times as likely to have chronic obstructive pulmonary disease (COPD) and twice as likely to suffer from heart disease or diabetes than men and women without severe psychological distress, The Washington Post reported.
But the most surprising finding, the researchers said, was that people who suffered from these mental health issues were less able to complete typical daily tasks like feeding, bathing, and dressing. Dealing with mental health issues or disabilities on their own is already difficult, but dealing with them at the same time is especially challenging, Laura Pratt, an epidemiologist and author of the study, told The Post.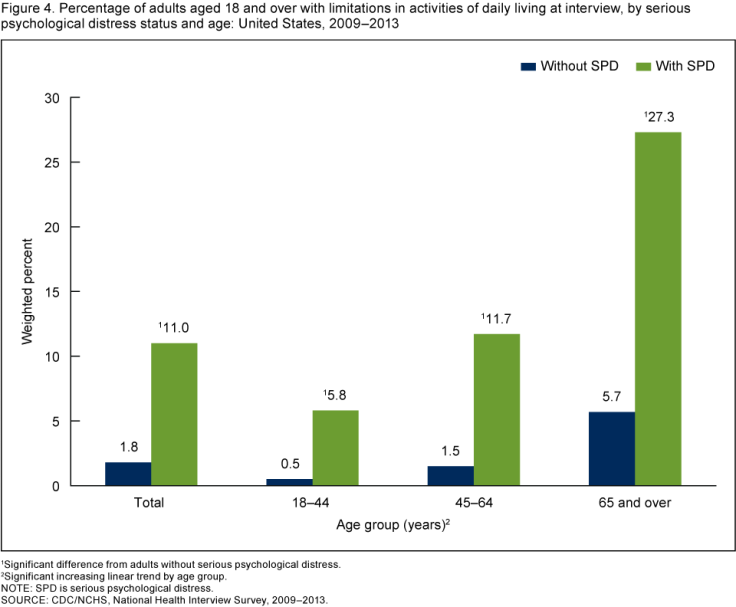 The researchers conducted their study by looking at data from the 2009 to 2013 National Health Interview Survey, which included six questions that are meant to measure a person's levels of psychological distress. Among the aforementioned results, the researchers also found that adults aged 45 to 64 were most likely to suffer from severe psychological distress and 27.3 percent of adults aged 65 and up experienced problems completing daily tasks.
The researchers said there wasn't a clear explanation for why women faced psychological distress more often than men. But other studies have suggested a range of potential reasons, including domestic violence and sexual abuse; workplace inequality, especially among women with executive positions; postpartum depression, and menopause. On the other hand, some researchers also suggest more men suffer from severe psychological distress but prefer not to speak about it, thus skewing results.
Source: Weissman J, Pratt L, Miller E, Parker J. Serious Psychological Distress Among Adults: United States, 2009–2013. NCHS Data Brief. 2015.
Published by Medicaldaily.com