Severe Childhood Obesity Worrying Doctors As Fat Becomes The 'New Normal'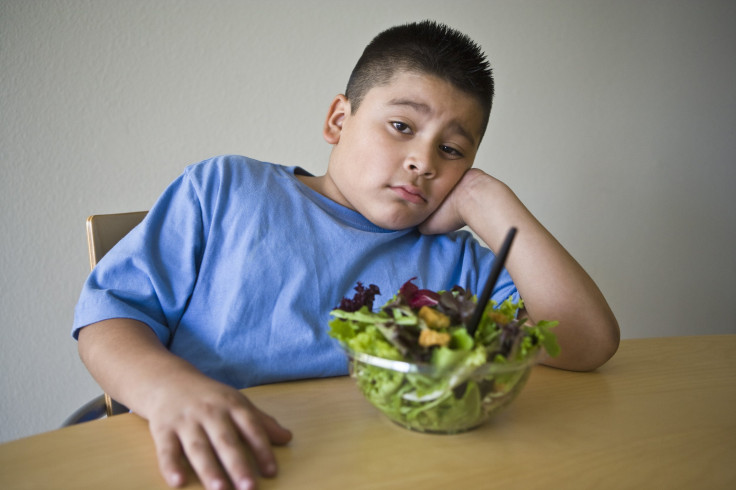 As American kids get fatter, public health experts are running out of superlatives to describe the forever "worsening" obesity epidemic.
Now, researchers at the University of North Carolina say a newly emerging class of severely obese children has been steadily growing during the past 14 years, as the merely overweight upgrade to higher weight categories. The worst of the worst now have body mass indexes (BMI) of 120 to 140 percent higher than their peers — who themselves tend to skew a bit heavy.
"An increase in more severe forms of obesity in children is particularly troubling," Asheley Cockrell Skinner, an assistant professor of pediatrics, said in a statement. "Extreme obesity is more clearly associated with heart disease and diabetes risk in children and adolescents, and is more difficult to treat."
Cockrell analyzed data from a long-term study following nearly 27,000 American children ages 2 to 19 between 1999 and 2012. Technically speaking, researchers defined "overweight" as higher in BMI than 85 percent of others the same age and sex, whereas obesity was defined as greater than the 95th percentile among one's peers. But beyond that now, Class 2 and Class 3 obesity — defined as greater than 120 and 140 percent, respectively — are growing categories describing today's generation of kids.
A 10-year-old boy of average height with a weight of 95 lbs. falls into the obese category, whereas 115 and 130 lbs. would describe the upper scales of this new category of super-obese children. Today, some 17.3 percent of American kids are obese, with 5.9 percent and 2.1 percent meeting the definitions of Class 2 and 3 obesity.
The new findings contradict a recent study showing a decline in obesity among younger children during the past decade, Skinner says. Although both studies were based on the National Nutrition and Health Survey, the previous study had only examined the last decade, while Skinner and her colleagues gleaned different insights from data collected throughout the 1999 to 2012 study period. That drop in obesity — seen last year — was merely a statistical blip.
"One of the most important messages is whether we have an environment that allows for activity and encourages a healthy diet for all children, regardless of their weight," Skinner said.
Although Skinner and her colleagues say public policymakers have at least made progress in delivering improved health messages, more should be done to implement such advice. Co-investigator Joseph A. Skelton, a doctor at Wake Forest University Baptist Medical Center, says "the default in our country should not unhealthy."
Waxing philosophical, Skelton said humans need not only change the world but... how we live in it.
The study was published Monday in JAMA Pediatrics.
Published by Medicaldaily.com