'Sex And The City' Rid The World Of Pubic Lice? Dermatologists Say Carrie Bradshaw's Brazilian Wax Was A Game Changer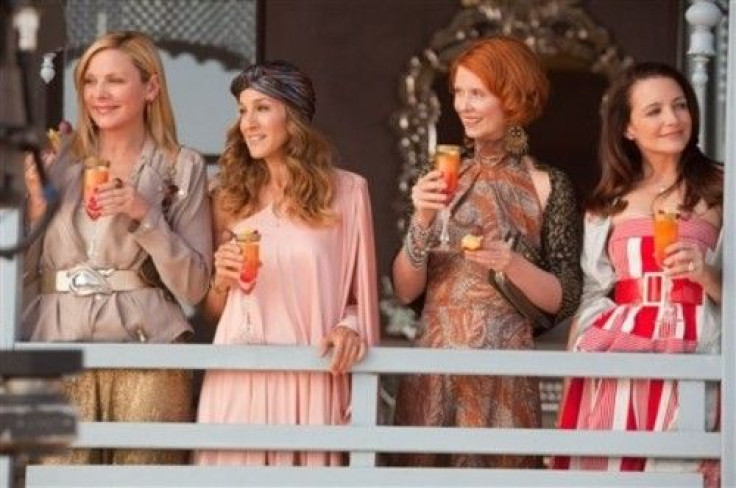 When Carrie Bradshaw mistakenly got a Brazilian wax on an episode of Sex and the City that aired in 2000, no one could have imagined that 13 years later that scene would lead to one very unexpected consequence: the near complete eradication of pubic lice.
For six seasons, the characters of HBO's hit series influenced women's fashion, attitudes toward sex, and dating habits. These were all seemingly unintentional consequences of a well-written, revolutionary show. And since the show's now infamous Brazilian wax episode, more and more women are opting to get all of their pubic hair removed. As a result, there has been a sharp decline in pubic lice cases, to the point that the little bugs are almost extinct.
"Pubic hair removal has been practiced by humans for thousands of years, by cultures from all over the world, including the Ancient Egyptians," said Dr. Kun Sen Chen, one of the authors of a presentation on the subject for the British Association of Dermatologists. "However, until recently, with the rise of truly global mass media, pubic lice have been able to weather changing cultural attitudes to body hair."
A Brazilian wax is a hair removal method that removes every strand of hair from the pubic region using a cloth and hot wax. Some women prefer to leave a small patch of hair in the area, but most get all of the hair removed. While the procedure is credited with nearly eradicating the pubic lice population, it does carry with it some risks. Burns, STIs, and infected ingrown hairs are among the health risks associated with completely removing hair from the pubic area.
"That part of the body is meant by nature to have hair, and the hairs, though they may be currently out of fashion visually, are there for other reasons," said Dr. Jessica Krant, assistant clinical professor of dermatology at SUNY Downstate Medical Center in New York.
The debate among doctors on whether or not complete hair removal is hygienic could go on forever, but the decline in pubic lice is hard to ignore. Between 1997 and 2003, the prevalence of pubic lice was more than cut in half, going from 41 to 17 percent.
"What we have seen at work is the law of unintended consequences, in popularising hair removal Carrie Bradshaw and co have contributed to ridding humanity of pest that had plagued humans for millions of years," said Chen. "Sadly there isn't an Emmy for that."
Published by Medicaldaily.com