Sex Supplements Contain Viagra And Cialis Ingredients, Pfizer Study Confirms FDA Reports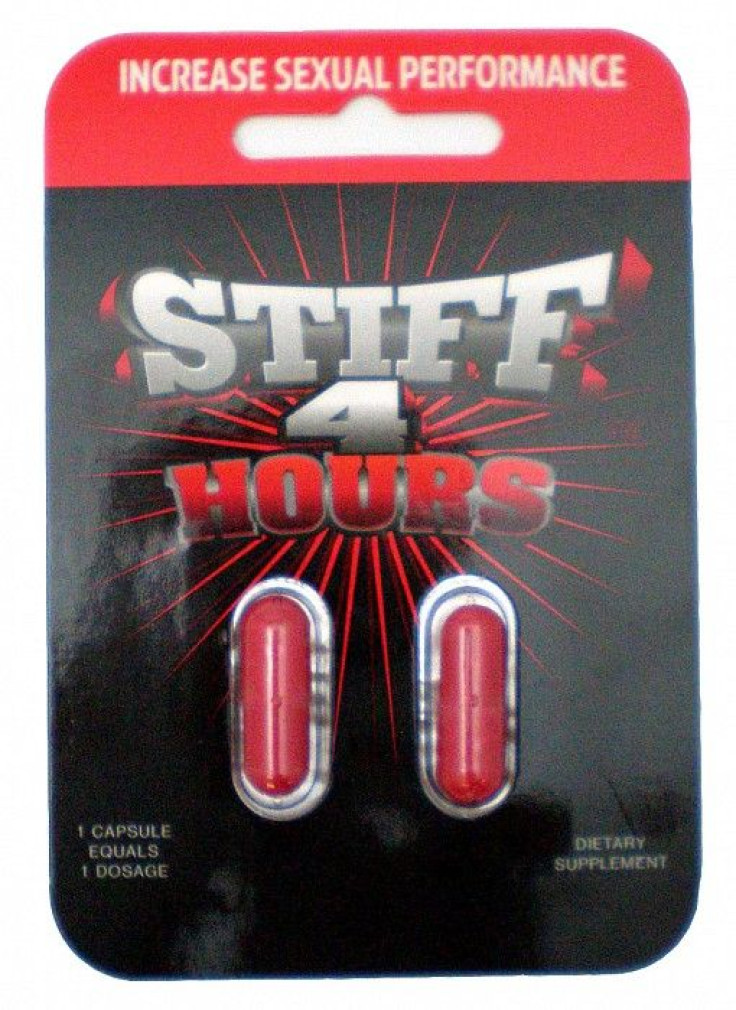 We have previously reported that the FDA has release more than six warnings in the last year cautioning people not to use over-the-counter supplements meant to enhance sex life. Many of the pills were found to contain active ingredients also used in prescription medications such as Viagra and Cialis. If they interact with other medications, such as nitrates, that are taken for heart conditions, they can result in unexpected health problems.
The pharmaceutical company Pfizer had their global security division "covertly" collect samples of products such as Rize 2 The Occasion, Stiff 4 Hours, and Man King from filling stations and convenience stores in two U.S. metropolitan areas, and seven customs seizures. The samples were analyzed for their chemical content by liquid chromatography-mass spectrometry.
Similar to previous FDA reports, 81 percent of the 58 products that were claimed "all natural" contained the ingredients tadalafil or sildenafil, the key drugs in Cialis and Viagra. Similar ingredients were also found in the supplements that were not FDA approved.
Also similar to the FDA's findings, which revealed misspellings on packaging, the study found that there was no consistency in the labeling, expiration date, or lot number of the same products.
Interestingly, seven of the samples contained only unknown substances, meaning that they probably don't have any effects.
As always, it is suggested that patients who would like an enhanced sex life see their doctor. With Viagra now sold online through Viagra.com with a prescription, it is simpler than ever to get the real thing.
The study published in the journal Sexual Medicine can be found here.
Published by Medicaldaily.com