Sex Therapist Dr. Ruth Urged People To Attend Israel Parade, With Promises Of Good Sex If They Did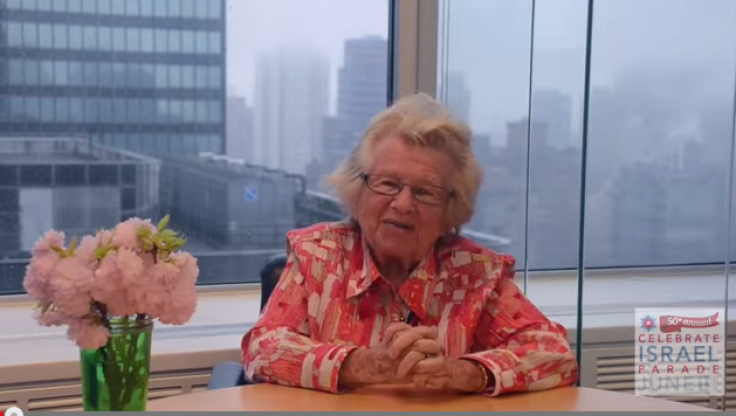 One of the most famous and notable names in sex therapy is Dr. Ruth Westheimer, and she claimed that those who attended the Israel Parade in the city last Sunday would have better sex.
"All of you, whoever listens to me, I promise you good sex, especially with your significant other, with your spouse — if you come and watch the parade," she said in the two-minute video, urging people to attend. The German sex therapist has been sort of an icon since the 1980s. She almost always uses her sex background as an opportunity to speak openly about the subject — this parade was no different.
She has written over 39 books, including Sex For Dummies. However, Dr. Ruth hasn't always been in this field. She had originally wanted to pursue a doctorate in education at Columbia University. After working at a Planned Parenthood in the 1960s, she realized she felt comfortable with talking about sex, and in 1967, Dr. Ruth was appointed project director.
Despite her passion for sex education, she also has strong ties to Israel, since that's where she lived during her teens. "And as many of you know, I lived in Israel, I speak Hebrew, I was in the Haganah, I was [a] sharpshooter," she said. "Watch out — whoever is not going to give us support, watch out for me. I can still put five bullets into that little red circle."
It's unclear what type of sex advice Dr. Ruth was giving at the parade or if she shared any advice at all.
Published by Medicaldaily.com