Sexually Frustrated Fruit Flies Have Poor Health And Longevity, While Better Sex Makes Them Live Longer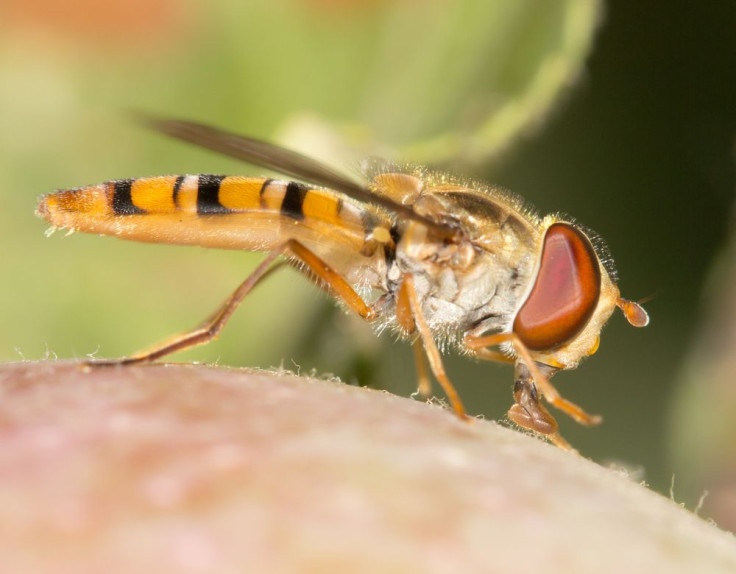 The role of sex in health has been debated and studied for centuries, with most health experts agreeing that, in general, sex is healthy. The results of a new University of Michigan study confirm this view. The study appears in the journal Science, argues that sex plays a huge role in promoting good health, longevity, and youthfulness — at least in fruit flies.
Male fruit flies experienced "rapid decreases in fat stores, resistance to starvation and more stress" when deprived of sex after they perceived sexual pheromones of their female counterparts. In addition, the sexually frustrated flies led a shorter life span, while mating reversed the adverse health and aging impacts. Senior author Dr. Scott D. Pletcher, professor in the Department of Molecular and Integrative Physiology at the U-M Medical School and research professor at the U-M Geriatrics Center, said in a press release that the findings offer better insight into "how sensory perception and physiological state are integrated in the brain to affect long-term health and lifespan"
The study used "cutting-edge genetics and neurobiology" according toPletcher, which suggests that "for fruit flies at least, it may not be a myth that sexual frustration is a health issue. Expecting sex without any sexual reward was detrimental to their health and cut their lives short," he said, succinctly summing up the findings.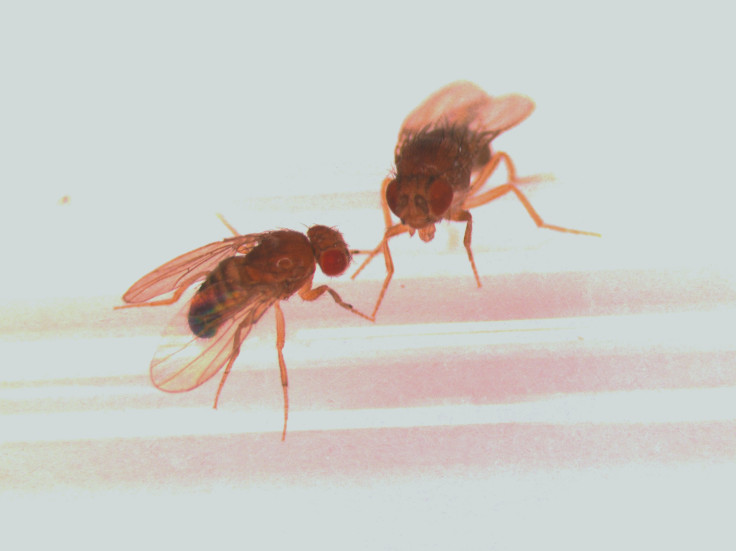 The U-M scientists manipulated the pheromone perception of male members of the Drosophila melanogaster species, AKA the common fruit fliy. They also adjusted parts of the flies' brains that secrete a group of compounds associated with anxiety and sex drive. The males were then exposed to sensory manipulations to give them the impression that they were in a sexually rich environment. More specifically, they were exposed to genetically engineered males that produced female pheromones — in other words, other flies with whom they could not mate.
The test flies that were exposed to the sexually charged invironment but denied the ability to have sex became stressed out, and their lives were cut short by a significant amount. The team looked at a brain chemical called neuropeptide F (NPF), and found that the sexually frustrated flies ended up having extra-high levels of NPF, causing the poor health consequences. The study offers "the first direct evidence," according to Pletcher, "that aging and physiology are influenced by how the brain processes expectations and rewards."
Scientists have found fruit flies ideal subjects to study aging because many of the discoveries in flies are also found applicable in longer lived animals including mice, even as fruit flies on average live 60 days. Earlier studies on aging have recommended limiting food intake as a powerful way to slow aging in different species. In an earlier study, Pletcher and his colleagues found that the scent of food alone was powerful trigger that could speed up aging, offering new evidence on dietary restrictions.
Published by Medicaldaily.com