Sharon Stone Reveals Secrets To Aging Well Without Cosmetic Surgery [VIDEO]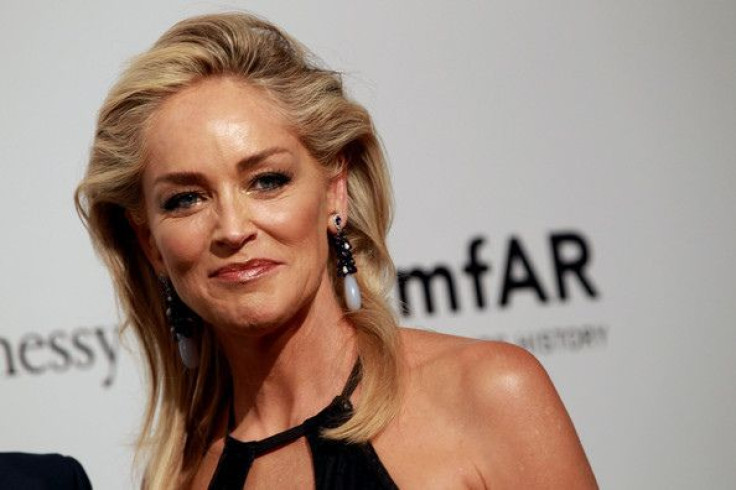 In an era where cosmetic surgery is the answer to many aging women's woes — especially among celebrities — it's easy to get a face lift or botox, and get caught up in the easy way out, rather than working your body hard to its full potential. At 55 years old, Sharon Stone, who's most well known for her role in Basic Instinct, is the quintessential example of someone who has aged gracefully, and beautifully, without plastic surgery.
"I thought I lost the deep vortex on my eyelid that you have when you're younger, but I gained almost a kind of beautiful abyss. As I lost the fullness in my face, I got these great cheekbones," she told New You Magazine about the pressure she felt to undergo plastic surgery. "I can't tell you how many doctors try to sell me a facelift. I've even gone as far as having someone talk me into it, but when I went over and looked at pictures of myself, I thought, 'What are they going to lift?'"
According to the American Society for Aesthetic Plastic Surgery, botox was the most sought after among non-surgical procedures, with 3.2 million people undergoing the procedure. When it came to surgical procedures, over 153,000 people underwent eyelid surgery, making it the fourth most popular procedure. The society says that these numbers have been growing too.
Stone says that there's an art to aging well, and that the imperfections that come along with it bring a certain sexuality to a person. "It's sensual," ABC News reported.
But with aging, it's very important to stay active and healthy. For Stone, she does two things: exercise and dancing.
"That saying — 'dance like nobody is watching' — I do that," she told People. "I dance like nobody's watching and I dance hard until I sweat and I think that that's very good. It's good for the mind and body."
When she's not dancing, she's going to the gym — something she realized she had to do after turning 50. Although she used to do pilates, she realized that she "needed more muscle tone and [she] started using more weights."
"I really like it."
"I think that one should do all exercises from the core; it's part of the breathing," she told Access Hollywood. "I believe that we don't have to do all kinds of stuff, but that we should be able to lift our own body weight, get through small spaces. I think we should all be able to work with our own body."
Exercise — or lack of it, rather — has been linked to skin aging. This is because keeping muscles at work forces the rest of the body to be at work, including the cardiovascular system, which is directly connected to the immune system. As blood circulation throughout the body improves, youthful looks improve too.
Stone still says that she doesn't think there's anything inherently wrong with cosmetic surgery, but she doesn't "think it's alright to distort yourself."
"You can't treat an illness with cosmetic surgery, and that's why it would be great if there were qualified therapists in plastic surgeons' offices, and that people would go to a therapeutic meeting before plastic surgery," she said. "I think that should be part of the FDA requirement."
Published by Medicaldaily.com