Sheryl Crow Reveals Brain Tumor, Says She's Happy and Healthy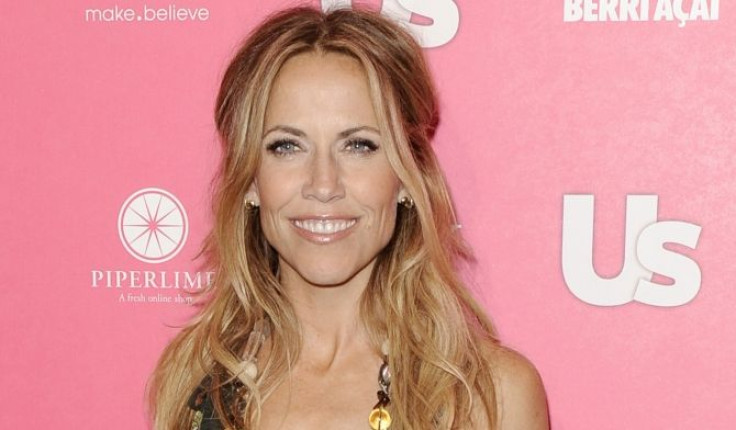 Sheryl Crow revealed today that she has a non-cancerous brain tumor. For Crow, a nine-time Grammy Award winner, the tumor is not life threatening and merely a setback.
Crow is a breast cancer survivor and the brain tumor does not require surgery. On Facebook, Crow discussed the tumor, telling her fans "I want to assure everyone I'm OK. I'm feeling very healthy and happy, and having a great time on the road playing with my new band." Crow is keeping active and won't let the benign tumor affect her schedule.
Crow is currently on the road for a national tour that began in April and will see her play venues from California to New York until September. Crow is also working on a new record and will also be appearing on the Tony Awards on Sunday, June 10.
Crow discussed the brain tumor with CNN's Chief Medical Correspondent Sanjay Gupta. The benign brain tumor will not affect Crow's health and she was diagnosed with meningioma several months ago.
Meningioma is the most common type of primary brain tumor and originates in the membrane that surrounds the brain called the meninges. According to the Mayo Clinic, meningioma usually affects older women and the majority of them, around 90 percent, are benign while only 10 percent are either malignant or atypical, which falls in between being benign and malignant.
The tumors don't require surgery immediately and are slow growing. Depending on the circumstances, meningioma's progress can be monitored over time, which is what Crow's doctors will be doing.
While Crow is healthy and active, brain tumors do not have to be cancerous to be deadly. As the tumor grows, it can create pressure on the brain which could possibly cause disability. More likely, depending on the growth rate of meningioma, the tumor can affect vision, memory and could cause headaches or seizures in the patient.
For Crow, the brain tumor has changed her lifestyle and won't be changing her schedule because of her diagnosis. Crow's comments on Facebook have received over 1,000 encouraging messages from her fans including several who also had brain tumors.
Published by Medicaldaily.com