Shire's ADHD Drug, Vyvanse, May Curb Binge Eating Disorder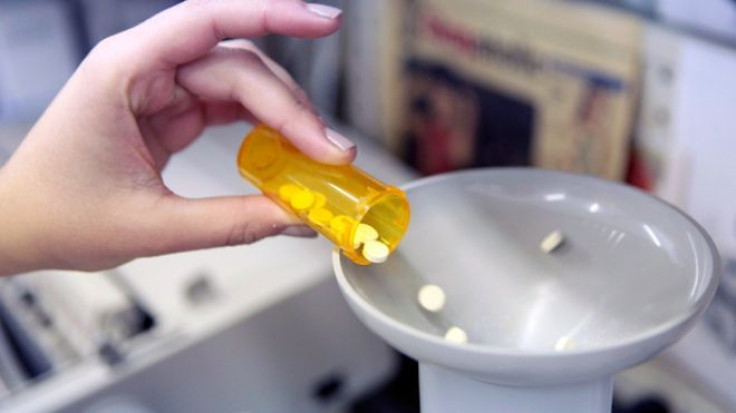 Vyvanse, a prescription drug used to treat attention deficit hyperactivity disorder (ADHD), has shown promise as an effective remedy for binge eating disorder (BED) in two recent clinical trials. The London-based pharmaceutical company Shire PLC said it will present data taken from both trials at a scientific meeting in 2014.
According to the National Eating Disorders Association (NEDA), people suffering from binge eating disorder usually experience frequent binge eating episodes that they are unable to control and can leave them feeling depressed over their lack of control. BED was officially recognized as a psychiatric disorder in the United States this past May, and it affects 2.8 percent of the general population.
While obesity is the most common health concern faced by people with binge eating disorder, other risks to physical well-being can arise by eating large quantities of food in such a short amount of time. Years of binge eating can result in heart disease, diabetes, high blood pressure, high cholesterol, and musculoskeletal problems.
"BED is a condition for which there is no currently approved pharmacologic treatment and yet there is significant unmet patient need, as was demonstrated with the faster than expected enrollment of participants in our clinical trial program," explained Shire's chief executive officer, Dr. Flemming Ornskov. "Our development of Vyvanse for [the disorder] also aligns well with Shire's growth strategy of developing innovative treatments to address significant unmet patient needs."
In both randomized clinical trials, Vyvanse outperformed a placebo in reducing the number of binge eating episodes experienced throughout the day. However, some patients did experience certain side effects including dry mouth, headache, insomnia, fatigue, nausea, diarrhea, decreased appetite, constipation, and irritability.
Overall, the efficacy of Vyvanse during clinical testing certainly outweighed any unexpected results. The next step for Shire will be submitting an application for drug approval to the U.S. Food and Drug Administration by the end of next year, Reuters reports.
"We are extremely pleased with these results, and will be working expeditiously to submit an application to the U.S. Food and Drug Administration for a new indication of BED for Vyvanse, already well-established for its efficacy and safety in ADHD," Dr. Ornskov added.
Published by Medicaldaily.com