Shocking Reason Surgeons Retire Early Revealed
It turns out a surgeon's arduous and dangerous job is quite literally a back-breaking work.
The health dangers of this highly-paid profession are being aggravated by the new surgical technique called keyhole surgery, according to experts. This type of surgery is quite popular in the United Kingdom and elsewhere because the small incision in the skin helps patients recover from surgery faster.
But what's good for the patient isn't at all good for the surgeon carrying out this time-consuming and physically demanding procedure that can cause repetitive stress injuries. To undertake this procedure, a surgeon often has to contort himself into awkward positions for hours on end.
Three-quarters of surgeons that regularly carry out keyhole surgeries reported experiencing back pain while doing this job, according to a recent survey of doctors by robo-surgery firm CMR Surgical. One in six had to seek medical help for musculoskeletal injuries caused by their work. The survey discovered that surgeons were most likely to suffer back, neck and shoulder injuries.
Surgeons taller than 6'1" were also more likely to suffer from these physical pains. Women surgeons were more likely to be affected because instruments tend to be designed for men and can't be used properly by women.
Because of this unexpected calamity, one in five surgeons said they will have to retire early because of the back injuries they've developed from carrying out this surgical technique.
The survey interviewed 462 surgeons that regularly performed keyhole surgery procedures in the United States and Europe. More than 150 of these surgeons were from the U.K.
This might mean U.K. patients will face even longer waits for operations because of the loss of 4,500 senior doctors, according to the survey.
Patients might be put at risk by surgeons who continue to work with injuries, said Mark Slack, chief medical officer at CMR Surgical.
"If a surgeon gets a [repetitive strain] injury and they have to take five or six weeks off work to recover, that has an immediate impact on patients and waiting lists," Slack explained. "Then if they have to retire early, or give up surgery and move to another area of medicine, that has even more of an impact."
"We should be doing everything we can to support surgeons to extend their surgical lives."
Slack revealed rates of pain and discomfort among surgeons might be reduced from 5 percent to 30 percent if surgeons performed robot-assisted surgery instead.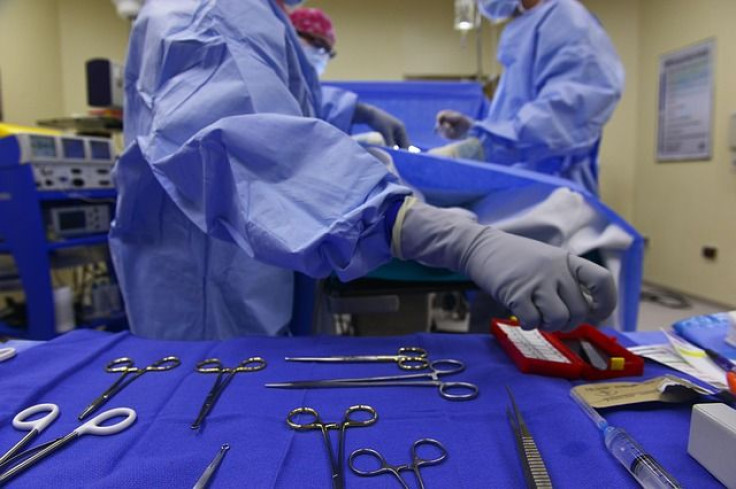 Published by Medicaldaily.com