Shockingly Hateful Letter Urges Family To Euthanize Autistic Son [PHOTO]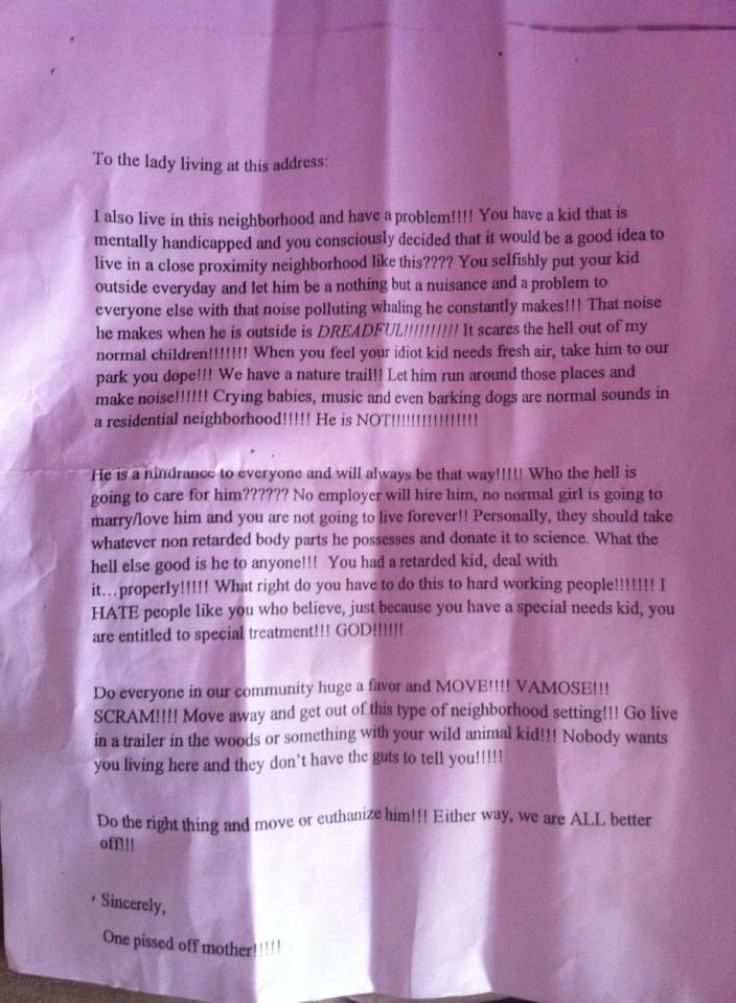 On Monday, a shockingly hateful letter targeting a boy with autism stumped national media. The letter, signed "One pissed off mother," chastises 13-year-old Max Begley's family for letting their son "scare the hell" out of her "normal children," and suggests that the family either leave the neighborhood or euthanize him. The letter was delivered to Max's grandmother, Brenda Milson, who cares for him in the morning during summertime.
"Personally, they should take whatever non retarded [sic] body parts he possesses and donate it to science. What the hell else good is he to anyone!!!" the letter reads. "Do the right thing and move or euthanize him!! Either way we are ALL better off!!!"
Max's family commented on the horrific content of the letter in an interview with CityNews Toronto. His mother, Karla, told reporters that while the family is still in a state of shock, the community has come together to support their son. Since the letter made headlines, other neighbors have been doing their best to make Max feel welcome.
"The more you go on, the worse it gets," said Begley, speaking to CityNews Toronto. "Who says that about a child?"
Milson, who was the first to read the letter, agreed.
"I was shaking when I was reading it," she said. "It's awful words. You don't know why somebody would ever do such a thing."
The incident has since been reported to local authorities. Speaking to Yahoo! Canada News, the Durham Regional Police said that a formal report has been filed and that that an investigation is ongoing. Begley still worries for her family's safety, and says she would like to press charges if possible.
"We are certainly taking it seriously," police spokesperson Jodi Maclean told reporters. "We are consulting with the Crown to see if there is any criminality that went on with the letter."
Read the full letter here: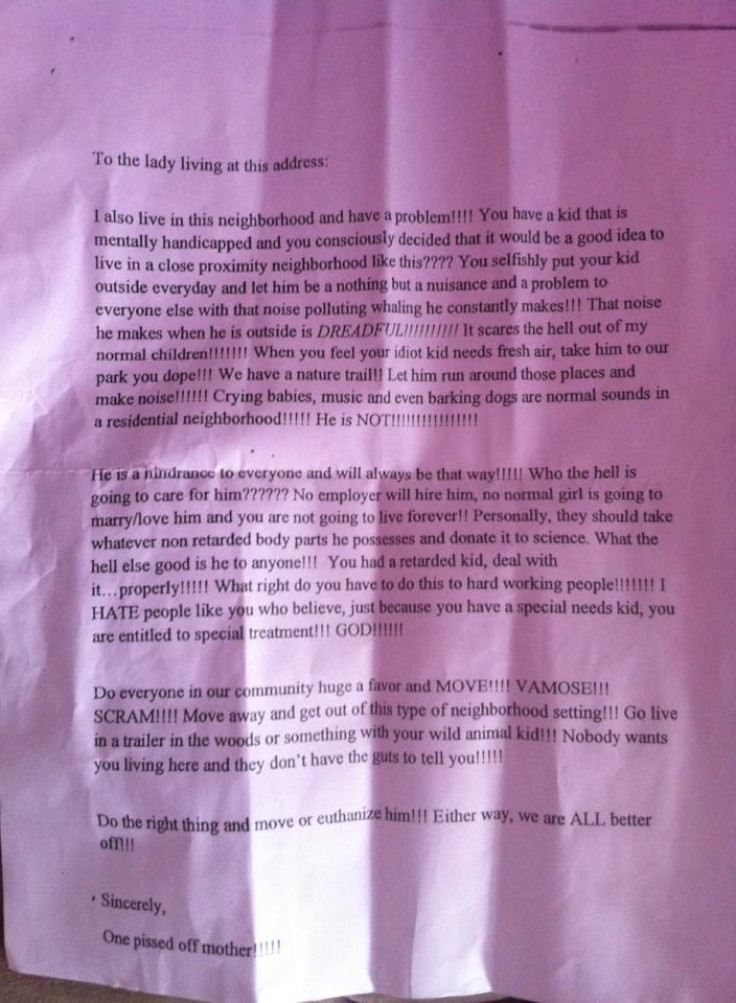 Published by Medicaldaily.com