Short Brain Training Regimen Could Offset Cognitive Decline For Up To 10 Years; Elderly Reported Greater Ease With Daily Tasks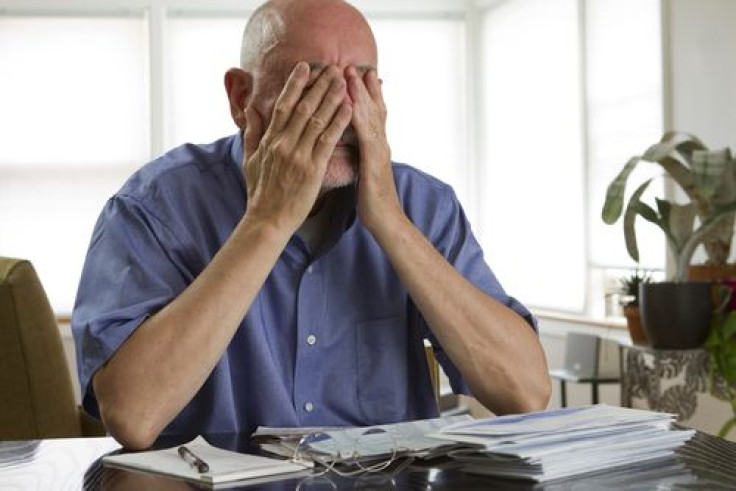 It's almost a no brainer: keeping our minds active will also keep them healthy as we age. Without an active mind, simple everyday tasks, such as remembering lists and following patterns, becomes difficult. There's no group of people more affected by cognitive decline than older adults. Luckily, prevention could be as easy as a short regimen of mental training, which a new study found could offer benefits lasting up to 10 years.
It's been debated for quite some time whether or not brain-training games, and other forms of cognitive training really help a person. Many studies have shown that they improve cognitive function in those who need it. On the other side of the debate, however, researchers argue that they improve memory and multi-tasking, but not problem solving and reasoning skills. They also argue that brain training's benefits are only limited to the tasks they're meant to improve.
Brain Games For Everyday Living
With many of the 39.6 million Americans over 65 years old — one in eight adults — retired, simply being able to carry out daily tasks may be all they need. Overall, researchers of the current study found during a 10-year follow-up to brain training that 60 percent of participants who were in any of the three intervention groups were at or above their starting level of cognitive function when it came to daily tasks, compared to 50 percent of the control group. These tasks included taking medications, cooking, and financial management — all of which they reported having less difficulty completing.
The results varied, however, when taking into account individual training groups. Those who participated in memory tasks focused on remembering word lists, item placement, and reading comprehension. These participants reaped memory benefits surpassing the control group for up to five years — at 10 years, both groups were basically on par with each other. Meanwhile, participants who were trained in reasoning, which involved problem solving and following patterns — useful for financial planning — and those who got speed-of-processing training, which involved computer games aimed at quickening reaction times and information identification — useful for defensive driving — saw their cognitive benefits last well into the tenth year.
The study, which involved more than 2,800 adults with an average age of 73, trained participants for only a brief amount of time. There were only 10 sessions over the course of six weeks, with each one lasting about an hour. Beyond those sessions, participants gained even more benefit from four more sessions that were held at 11 and 35 weeks after the first set ended. The study suggests that "a fairly modest intervention" could have long-term effects "beyond what we might reasonably expect," lead author Dr. George Rebok, of Johns Hopkins University, said in a press release.
"Our findings provide support for the development of other interventions for senior adults, particularly those that target cognitive abilities showing the most rapid decline with age, and that can affect their everyday functioning and independence," Rebok said in the release. Such problems in functioning — memory loss, decision-making, and the inability to carry out daily activities — are important signs of cognitive decline, if not full-blown dementia. These signs typically begin to appear around age 65 and can become progressively worse, leading to Alzheimer's disease, according to the Centers for Disease Control and Prevention. Other studies have suggested that physical activity, proper nutrition, and social interaction may also delay the onset of cognitive decline.
Source: Rebok G, et al. Ten-Year Effects of the ACTIVE Cognitive Training Trial on Cognition and Everyday Functioning in Older Adults. Journal of the American Geriatrics Society. 2014
Published by Medicaldaily.com