Short Women Still Prefer Taller Men: How Height Preferences Haven't Changed In The Search For Love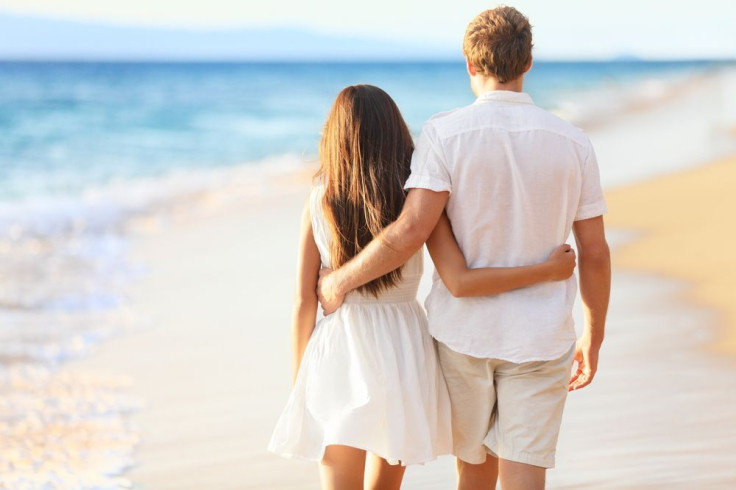 Standing at 5-feet, 7-inches tall, Tom Cruise is a little shorter than the average U.S. male, who stands at about 5-foot-9. But despite his shortcomings, he always appears to be taller than the women he surrounds himself with, both on and off the screen. The western world is in love with taller men, and if you need proof of that, just look to one of the latest studies showing that nothing has changed in the last few decades.
Heterosexual couples in which the man is taller than the woman have been the norm for years now. In 1980, researchers looking into the trend examined height data from 720 U.S. couples' bank-account applications, and found that only one couple had a woman who was taller than her partner, The Atlantic reported. Fast forward 33 years and researchers are still finding that women prefer taller men, and that, on the off chance that a woman is with a shorter man, the height difference is usually small.
For the two-part study, researchers first looked at data from Yahoo! personal dating ads, which comprised of info from 455 males and 470 females, with an average height of 5-feet, 8-inches and 5-feet, 4-inches, respectively. The researchers found that 13.5 percent of men only wanted to date shorter women, while 48.9 percent of women only wanted to date men who were taller. For the second part of the study, the researchers questioned 54 men (average height of 5-foot-9) and 131 women (average height of 5-foot-4) about their preferences. These participants answered similarly, with 37 percent of men wanted shorter women, and 55 percent of women wanting taller men.
The study's results support other research showing that women are more likely to enforce this "rule." A 2008 study of 382 college students found that only four percent of women would be in a relationship with someone who was shorter, compared to 23 percent of men who would date a taller girl. "Women's cultural vision is being feminine, having a man big enough to make her feel protected. Many women hold this sterotype to a point where it excludes a lot of people they might be interested in otherwise," Dr. Pepper Schwartz, a sociology professor at the University of Washington in Seattle and chief relationship expert at PerfectMatch.com, told The Huffington Post in 2012.
Women who were surveyed for the current study gave similar reasons. "As the girl, I like to feel delicate and secure at the same time," one 5-foot-3 participant said, according to a press release. "Something just feels weird in thinking about looking 'down' into my man's eyes. There is also something to be said about being able to wear shoes with high heels and still being shorter. I also want to be able to hug him with my arms reaching up and around his neck."
George Yancey, the study's lead author and a professor of sociology at the University of North Texas, said in the release that these ideals stem from societal pressure and stereotypes, adding that being tall is an asset for men and a liability for women. "The masculine ability to offer physical protection is clearly connected to the gender stereotype of men as protectors," he said in the release. "And in a society that encourages men to be dominant and women to be submissive, having the image of tall men hovering over short women reinforces this value."
Source: Yancey G, Emerson M. Does Height Matter? An Examination of Height Preferences in Romantic Coupling. Journal of Family Issues. 2014.
Published by Medicaldaily.com