Should Men Eat More Plants? Know The Benefits Of Plant-Forward Diet On Male Health
A plant-forward diet is a popular eating pattern advocated by many in recent times. A new study suggests a plant-forward diet is particularly beneficial to men due to the protective effect it has on several male health conditions.
The study, published in the Urology Journal last week, revealed that a plant-forward diet could help prevent and manage male urologic conditions such as benign prostatic hyperplasia (BPH), erectile dysfunction(ED) and prostate cancer(PCa).
What is a plant-forward diet?
The plant-forward diet involves a style of cooking and eating that focuses on plant-based foods. However, the diet is not limited to plants alone. Meat may be included in a plant-forward diet, but it is always in lesser proportion compared to the food sourced from plants.
The umbrella term includes a wide range of eating patterns that include vegan, vegetarian, Mediterranean and other forms that highlight the importance of fruit and vegetable intake.
The Culinary Institute of America (CIA) and the Harvard T.H. Chan School of Public Health define a plant-forward diet as "a style of cooking and eating that emphasizes and celebrates, but is not limited to, foods from plant sources – fruits and vegetables (produce), whole grains, legumes (pulses), nuts and seeds, plant oils, and herbs and spices – and reflects evidence-based principles of health and sustainability."
Many factors such as improved health, animal well-being and environmental concerns prompt people to switch from a plant-based diet to a plant-forward diet.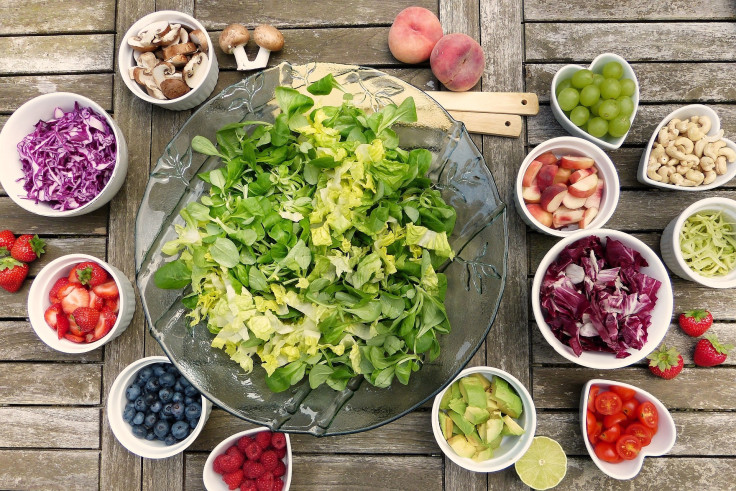 Should men eat more plants?
Studies have found that plant-based diets can have a protective effect on common urological male health conditions by regulating sex hormone levels, nitric oxide level augmentation and improvements in comorbid conditions.
The new study evaluated how a plant-forward (PF) diet can be beneficial for men's health based on information from databases such as Medline and PubMed. The team evaluated the participants who were on plant-based or PF diets between 1989 and 2022.
Out of 346 records that were initially identified, only 24 eligible records were considered for the final analysis. The findings indicated that the PF diet is beneficial, especially against prostate cancer.
"While there is currently a lack of high-quality evidence for the use of plant-forward diets as prevention and/or treatment for PCa, ED, or BPH, reported outcomes suggest a consistent small beneficial impact alongside well-established benefits for common chronic conditions," the study reveals.
Published by Medicaldaily.com