Should You Be Screened? CT Scans Lower Lung Cancer Mortality For Smokers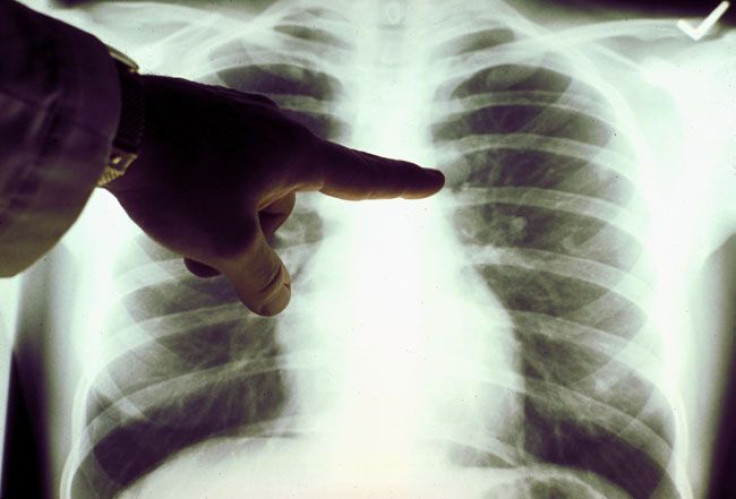 Computed tomography (CT) scanning can reduce lung cancer deaths by spotting cancers when they are small, according to the National Lung Cancer Study.
The study, which analyzed 53,000 current or former heavy smokers, found that CT scanning reduced mortality in high-risk individuals by 20 percent, compared to no screening or X-rays.
CT screening is able to identify small cancers before they can be detected by X-ray. Once identified, those small cancers can be treated by surgery.
Following these findings, the American College of Chest Physicians (ACCP) published guidelines recommending that at-risk people be offered annual low-dose CT scans by their doctors.
"Our new lung cancer guidelines take into account the many advances and new information in the field by providing comprehensive and nuanced recommendations related to prevention, screening, diagnosis, staging, and medical and surgical treatments," said lead panelist Dr. W. Michael Alberts of the Moffitt Cancer Center in Tampa, Florida.
People at risk for lung cancer include smokers age 55 to 74 with a history of over 30 pack years of smoking, as well as former smokers who fit that profile and quit within the past 15 years.
A pack year is defined as one pack smoked per day for 12 months, a rate of consumption that applies to 7 million people, Dr. David Midthun, chest physician at the Mayo Clinic, said.
Overuse of CT scanning may be a problem.
"Requests for CT screening from smokers slightly outside the new guidelines is an issue we'll face," Dr. Peter Mazzone, a lung expert at the Cleveland Clinic, said.
Another potential problem is profiteering, said Dr. Frank Detterbeck, chief of thoracic surgery at Yale University School of Medicine, who helped develop the screening guidelines for the College of Chest Physicians.
"Where we have to be wary," said Dr. Detterbeck, "is with entrepreneurs who decide to offer CT screening for free," as some medical centers are already doing, .
There is an "inherent conflict" in taking a loss on free screenings but planning "to make up for it with profits from tests and procedures on things that you find," Dr. Detterbeck said. "The problem is that you find a lot of things with screening," but about 97 percent are nothing. So [free screening] creates pressure to intervene more frequently, whereas doing the right thing dictates that you only intervene when it is really suspicious for cancer."
Lung cancer is the leading cause of cancer death for men and women in the United States and the world, with more lung cancer deaths than the next four most common cancer deaths combined, including colon, breast, pancreas, and prostate.
Though the recommended screening technique offers life-saving possibilities, the best way to prevent lung cancer remains quitting smoking.
"Lung cancer screening offers a potential benefit for select individuals, but it is not a substitute for stopping smoking," said Dr. Detterbeck. "Screening is not a scan, it is a process. We have much to learn as we embark upon implementation of screening."
Published by Medicaldaily.com