Signs Of A Cheater: Study Finds Cheaters, Abusers, And Their Victims Follow Patterns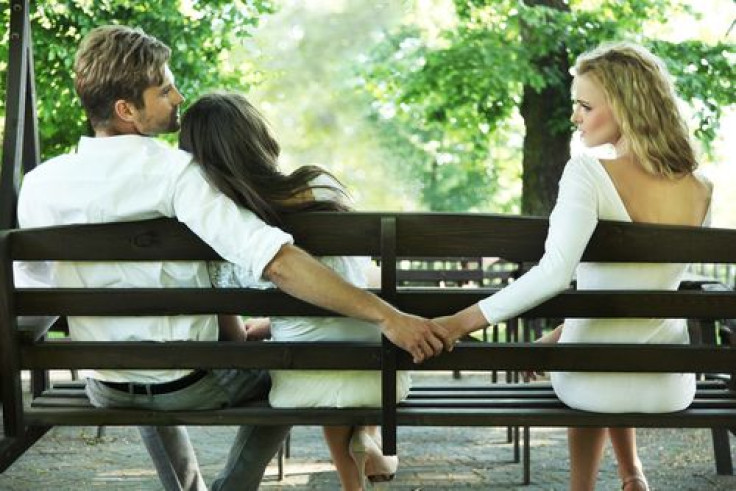 Cheaters and those who have been cheated on are likely to commit and experience repeat offenses in their future relationships. A new and revealing study on the statistics of infidelity was conducted by Kayla Knopp, a clinical psychology graduate student from the University of Colorado, Denver, and presented at the American Psychological Association Convention in Washington, D.C.
Knopp examined 484 unmarried study participants between 18 to 34 years old and found those who have cheated in one relationship are three and a half times more likely to commit the same scandal in the next relationship. In addition, those who have been the victim of cheating in the past are also more likely to be cheated on again by their next partner. In addition to infidelity, Knopp looked for patterns within verbally and physically abusive relationships and found aggressors were three times more likely to repeat their abuse, and victims were five times more likely to fall into the same type of abusive relationship next time around.
"We like to think that we can learn from our experiences and our mistakes, especially when it comes to love," Knopp said. But unfortunately, the numbers show us a reality much harsher than we'd like to optimistically believe. Whether we're cheaters who hope to set themselves straight for a future love of their life, or for the abused victim who hopes for a loving and safe relationship without fear or contempt; the numbers present to us an uphill battle.
Is this deceitful pattern really a deplorable and intentional behavior? Or is there something going on inside the minds of the misled that could cause such cyclical wrongdoing? There are signs, patterns, and routines characteristic of cheaters and abusers. There are warning signs of an abusive partner that'll tip you off, such as passing blame, extreme highs and lows of kindness and cruelty, and unable to handle sexual and emotional frustrations without anger, according to Safe Interpersonal Violence Awareness & Prevention at the University of North Carolina.
But do cheaters give off signs to look out for before you unsuspectingly engage with one? According to research conducted by extra-marital dating site IllicitEncounters.com, there are nine clues to be wary of from the beginning — they shouldn't, however, deter you from giving the person a chance altogether.

You're More Likely To Cheat If You're A:
Tall Guy
Rock 'N Roll Fan
French
Blonde Woman
Twitter User
Female Teacher
Male I.T. Worker
Shopaholic
Man Named "Wayne"
Source: Knopp K. American Psychological Association Convention. 2014.
Published by Medicaldaily.com