Singing To Preemies Brings Calming Benefits To Both Newborn And Mother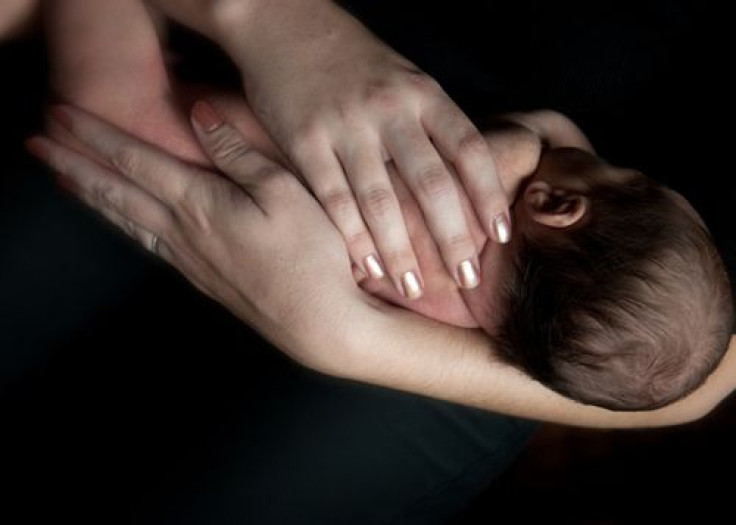 Singing lullabies to your baby may do more than just put your preemie newborn softly to sleep. Researchers from Meir Medical Center in Kfar Saba, Israel, have found that the combination of hearing their mother's soft voice singing while being held provides health benefits for her and her preemie. They published their study in the journal Acta Paediatrica.
Preemies are newborn babies that are born early. When they're held in the neonatal intensive care unit against their mother's skin, not only does their heartbeat improve, but their mothers' anxiety levels also decrease. Mothers can become nervous with the delicacy of the situation, and new mothers have fear of harming the newborn. "Kangaroo care," which involves holding a baby skin-to-skin, can greatly improve when the mother adds singing to their gentle cradle.
"We noticed that many mothers want to speak or sing during kangaroo care as a natural feeling of love and care for their child," the study's lead author Shmuel Arnon, a physician at the Meir Medical Center in Kfar Saba, told Reuters Health. "Even preterm infants recognize their mother's voice from the womb. By using kangaroo care to deliver music, the baby enjoys other stimuli such as vibrations, smell, tactile, auditory and warmth."
The kangaroo care strategy can be lifesaving, according to pediatricians, who say that the mother and baby become in-sync with each other during the careful days and weeks after birth. The infant's heart rate measurements were significantly better when the mother began singing and holding the baby, compared to before they started to sing.
"I thought that singing in public will cause mothers who are not very musically talented to be embarrassed, but on the contrary they felt much more united with their child," Arnon said. "We provided each mother a place for her to feel comfortable. Many mothers felt that it was easier to sing than to sit in KC (kangaroo care) position and do nothing."
Nearly half a million babies are born prematurely every year in the United States, according to the Centers for Disease Control and Prevention. A premature baby is born before it reaches 37 weeks into the pregnancy, which causes them to be born very tiny. They are also vulnerable to a wide array of health problems because their organs, and nervous and immune systems didn't have the chance to fully develop.
"Holding a premature baby for the first time can cause a mother anxiety for a variety of reasons," Larry Gray, a pediatrician at Comer Children's Hospital at the University of Chicago who was not involved in the new study, told Reuters. "The baby has tubes and lines that a mother might worry about messing up, and the baby is fragile, sometimes weighing less than a pound."
Source: Arnon S, Diamant C, Bauer S, Regev R, Sirota G, and Litmanovitz I. Maternal singing during kangaroo care led to autonomic stability in preterm infants and reduced maternal anxiety. Acta Paediatrica. 2014.
Published by Medicaldaily.com