The Single Life: 6 Scientifically Proven Perks Of Being Single And Ready To Mingle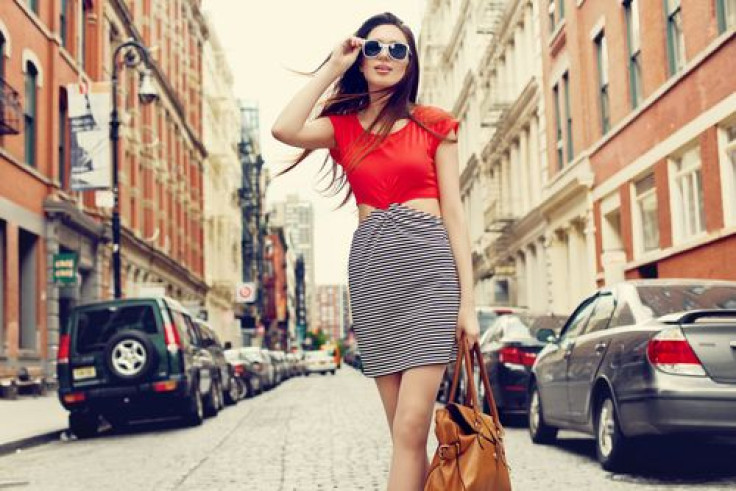 As you cry yourself into a pint of Ben & Jerry's ice cream, reach for the Kleenex tissues over your bed, and solemnly make your way under the covers, you begin to wonder if this is what the single life is all about. Although singledom can feel lonesome and boring as you repeatedly watch rom-coms in hopes of finding the same perfect ending, being single and ready to mingle has a long list of scientifically proven benefits. The perks of being single challenge the double standards that see single women as "desperate" and single men as "playing the field."
Kimberley Friedmutter, a celebrity hypnotist, life management expert, and now a reality television star on TLC's Sin City Rules told Medical Daily in an email: "The reason people are leaner, more alert, and sleep better when single is because they are in "go" mode, subconsciously." When we are in "go" mode, everything in our brain and body is on high alert. This helps explain why our metabolism boosts keep us thin; our mind is sharp, keeping us aware; and our sleep is sound, which keeps us in optimum health.
Friedmutter believes this is because our survival instinct is centered on mate selection for evolution of species, so survival is first, and mating is second. This is your brain/body connection at its finest but also at its most stressed. "This eventually wears on you and then you have George Clooney, who one day says 'yes' in order to rest," Friedmutter said.
Until you're ready to settle down (if ever) like George Clooney, settle for these benefits of singledom that will keep you in "go" mode.
1. Healthy Heart
If you're newly single, your heartbreak may feel anything but healthy. However, your heart health may be an exception in comparison to your married counterparts. A 2006 study published in the Journal of Marriage and Family found in a cohort of more than 9,000 middle-aged followed for eight years, the rates of heart disease were lowest among those who had never been married. Those who were "remarried," "divorced," and "widowed" — meaning they were married at one point — were significantly worse off.
2. Fit Body
Singletons may notice they are fit when they are flying solo than when they're two birds of a feather. This is especially true for those who are single by choice, according to Dr. Jeanette Raymond, a licensed psychologist and relationship expert in Los Angeles, Calif., and author of Now You Want Me, Now You Don't! Fear of Intimacy: Ten ways to recognize fear of intimacy, and ten ways to manage it in your relationship. "If you are single by choice, then there is less relationship stress — since stress is known to slow down the rate of metabolism, the person is likely to be slimmer," Raymond told Medical Daily in an email.
Raymond's conclusions correlate with the findings of a 2004 study published in the Journal of Marriage and Family, which found out of more than 13,000 men and women between the ages of 18 and 64, the ones who had never been married exercised more each week than those who were either married or divorced. This held true even when the age was accounted for. It could be single people may have more time, and are more concerned with keeping up appearances.
3. A Good Night's Sleep
Singletons can rejoice on the fact they may get a better night's rest than their coupled-up counterparts. An online survey conducted by the Sleep Council of England found out of 1,408 couples, one in four people regularly retreats to a spare room or sofa to get a good night's rest. The preference for separate spaces has begun to affect home design, with the National Association of Home Builders saying by 2015, 60 percent of upscale homes will be built with two master bedrooms.
Raymond believes singles get better sleep experiences, since they give themselves an exit strategy. When singletons aren't committed, "they can get up and leave at any time, and that allows them to feel less trapped or obligated," she said.
4. Closer Group Of Friends
Whether you're newly single, or have been single for your entire life, it's common knowledge friends who are coupled up begin to loosen their ties with close friends. This may be due to the fact marriage and cohabitation consume much of the partner's love and attention as they focus on that sole person. Unlike those coupled-up, singletons have more energy to spend with friends, family, and themselves.
A 2012 study published in the Journal of Marriage and Family found married people are less likely than single people to keep in contact with friends, family, and neighbors. This also applies to partners who are unmarried but cohabitate. Therefore, couples may find themselves losing touch with their friends.
5. Less Likely To Settle For Less
Singletons can reach a point of being desperate over a fear of being and staying single. Many can find themselves in relationships where their needs are not being satisfied and their love is being bought. According to Raymond: "Learning not to buy love is the best and hardest thing to do in order to stop being used, and fear it in the future. No one can use you unless you let them, or covertly give a message that they should love your actions rather than you the person."
Moreover, the fear of being single makes people much likelier to settle for less as they tend to prioritize relationship status of personal happiness. A 2013 study published in the journal American Psychological Association found the fear of being single predicts lower likelihood of initiating the dissolution of a less satisfying relationship. This fear predicts the pattern of settling for less in relationships.
These six scientifically proven perks show why it's better to be single and ready to mingle than taken.
Published by Medicaldaily.com