Sir Elton John Cancels Upcoming Shows Due To Appendicitis, 'Disappointed' But 'Eager' To Resume In September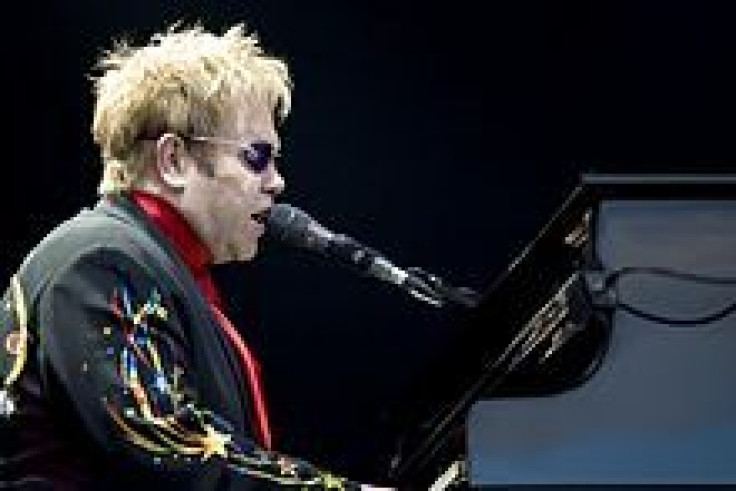 British singer-songwriter Sir Elton John, 66, has announced that he will be canceling upcoming tour dates so that doctors and surgeons can better deal with his appendicitis. According to a spokesman on his website, the discovery was made "following a number of exploratory scans and blood tests with his medical team in the UK."
The Grammy-Award winning artist was set to perform in three shows this week starting with the Collisioni Festival in Italy on Tuesday, a show in Germany on Thursday, and then a headliner performance at London's Hyde Park on Tuesday where he was to be joined by Elvis Costello and former Kinks lead singer Ray Davies, BBC reported.
"Elton is incredibly disappointed to postpone these tour dates. To know that he made such super-human efforts and continued to perform to thousands through his illness only confirms his dedication to his European fans," read the statement posted on Sir Elton's website.
"He is eager to be back on top form and return to play the remaining shows starting in early September 2013."
In the human body, the appendix joins the small intestine to the large intestine with little known function other than serving as a connector. A person suffering from appendicitis is hampered by inflammation of the appendix.
Appendicitis is more common in people between the ages of 15 and 30. On average, four of out every 1,000 children under the age of 14 are forced to undergo an appendectomy, a procedure to remove the appendix, the Cleveland Clinic reports.
The singer's representative added that he will not return to scheduled tour dates until he "has fully recovered from both the planned surgery and any damage caused by the appendix abscess."
Published by Medicaldaily.com