Six Truly Effective Herbal Supplements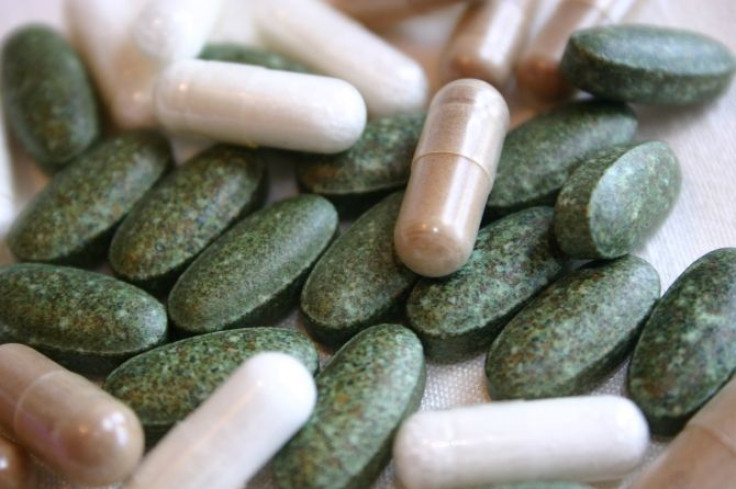 In a time when more and more quick-fix solutions are being offered for every conceivable health and fitness issue, it's hard to know which of them are actually effective. Wading through endless fad diet plans, modern exercise machines, new age remedies and "mind & body" self-help books can be exhausting. Not only that, but many of them simply don't work. Well, here's a few that do.
The Synthetic vs Natural Argument
This isn't really an argument at all. While the FDA and drug companies work to produce effective products that are also (mostly) safe and predictable, lots of people would simply rather avoid synthetic or prescription medications when other options are available.
Herbal supplements, while usually not tested to the extent of their synthetic counterparts, tend to have a lot more history behind them-- sometimes tens of thousands of years. In that respect, many supplements are much like a part of our diet, providing our bodies benefits through the action of their organic compounds.
Of course, the sheer number of supplements out there can be daunting. That's why it helps to pare down the options in order to come up with a manageable list of those that might work best for you. In that vein, here is a list of some of the most effective herbal supplements on the market today, categorized by specific function.
Herbal Supplements for Weightloss
Coleus Forskohlii Root Extract
For a long time the stimulant ephedra was all the rage for weight loss – until it was found to be less than healthy and subsequently banned by the FDA. Coleus forskohlii root extract doesn't act as a nervous system stimulant nor does it trick the body into thinking it's full, like many other supplements will do.
Its active ingredient, forskolin, helps to increase the body's supply of lipase, an enzyme that actively burns stored fat. It's been reported that those who have taken 250 milligrams of Coleus Forskohlii over a 12-week period saw their body-fat percentage drop, on average, four points.
Green Tea
There is research that suggests certain antioxidants found in green tea, such as theanine, can have a positive effect on weight loss, mostly by raising metabolism. On top of that, the caffeine found in green tea also acts as an appetite suppressant. That makes this tasty beverage a good ally in the fight against an ever-expanding waistline.
White Bean Extract
The active ingredient in white bean extract is phaseolus vulgaris, and it is sold in supplement form. The interesting thing about this herbal supplement is it's marketed as a "starch blocker." While not an appetite suppressor either, champions of this herbal ingredient say it prevents carbohydrates from breaking down into sugar.
Herbal Supplements for Overall Health
Salba
The ancient Aztecs first stumbled upon this wonder grain and it has been in use ever since. Possessing an abundance of omega 3 fatty acids, antioxidants, calcium, folate and magnesium, this ingredient packs quite the nutritional punch. It is sold in both supplement and grain form and has proven benefits, such as maintaining balanced cholesterol levels and blood pressure. Its calcium content promotes strong bones and the high fiber content can help with digestive irregularities.
Huperzia Serrata
There are few diseases more debilitating and devastating than Alzheimer's. It's not surprising, then, that so many people want to do everything in their power to prevent the onset of this disease from ever occurring. One effective supplement in the fight against Alzheimer's is Huperzia Serrata. It's active ingredient is Huperzine A, and it plays a crucial role in helping the body produce a certain enzyme that in turn increases a central nervous system chemical called acetylcholine. Patients with Alzheimer's are severely lacking in acetylcholine.
Silybum Marianum
This is a useful supplement for those who are constantly exposed to toxins. Those who drink frequently, take aspirin regularly or are constantly around cigarette smoke can find this supplement (A.K.A. milk-thistle extract) helpful. Its active ingredient is silybin, and it works by modifying liver cells in order to form a protective barrier against invading toxins.
There is no single solution to maintaining good health, but a few smart choices do add up. Just like making good decisions about the food you eat, supplements are a way of giving your body the natural support it needs.
Alena Shelly is a personal trainer and nutritional consultant in the San Diego area. She specializes in health supplements and is a great resource for recommended pre workout supplements.
Published by Medicaldaily.com