Size 36NNN Breasts Cause Texas Woman, Kerisha Mark, To Suffer Severe Migraines; Surgeries Upcoming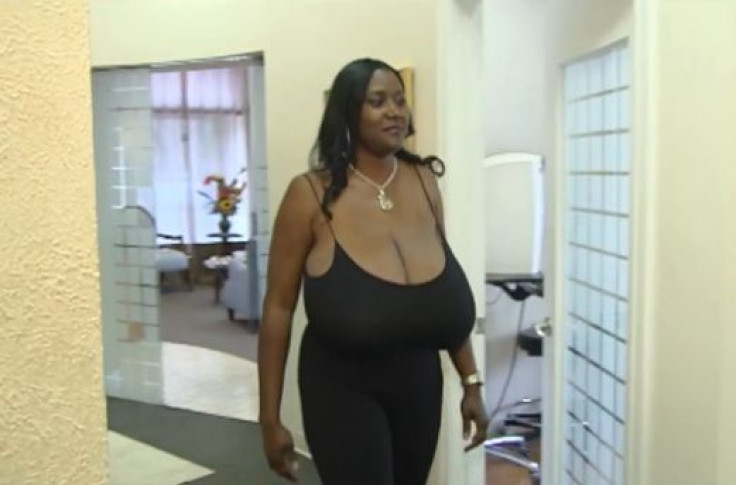 Kerisha Mark began noticing extreme growth in her breasts by the time she was only 14 years old. Little did she know that she had a rare disorder called gigantomastia, a form of hypertrophy of the breast, which causes excessive growth of breast tissue.
By the time Mark was in her 30s, her breasts had ballooned to a remarkable size of 36NNN — possibly the largest-sized breasts that any plastic surgeon had seen. Recently, after years of struggling with migraines, back pain, and chest pain, Mark agreed that undergoing breast reduction surgery would be her only option to live a normal life. Though she had avoided surgery for many years, she decided her 40th birthday would be a good time to take the leap to transform her breasts to a DD cup.
"I could not run or jump or work out at all," Mark told The Washington Post about her condition. "I was very limited in a lot of things I could do. I mean, you can't find a sports bra that size anyway." Before the surgery, her breasts weighed somewhere around 15 pounds each — adding a heavy weight for her back to support.
"The breasts really hung down to her hips and were essentially like carrying around three basketballs at all times because they were so large," Mark's plastic surgeon, Dr. Franklin Rose, told The Post. Not to mention the social anxiety it produced, leading to curious stares from both men and women. "Women and men, they want to touch them to see if they're real," Mark said in a video interview. "And it's just really intimidating."
Gigantomastia
Gigantomastia is a form of hypertrophy of the breast, which involves a breast weight that is over three percent of a person's body weight. It occurs in one out of every 28,000 to 100,000 pregnancies, and can even affect males — but quite rarely does so. One of the first recorded instances of gigantomastia occurred in 1670, and has appeared sporadically since. Since it's a rare condition, women with gigantomastia often have problems finding bras big enough to fit them, making social connections without being mocked, or dealing with associated medical symptoms like chronic pain, rashes, and migraines. Though there's no treatment for the disease, breast reduction surgery seems to help those who want to have more normal breasts.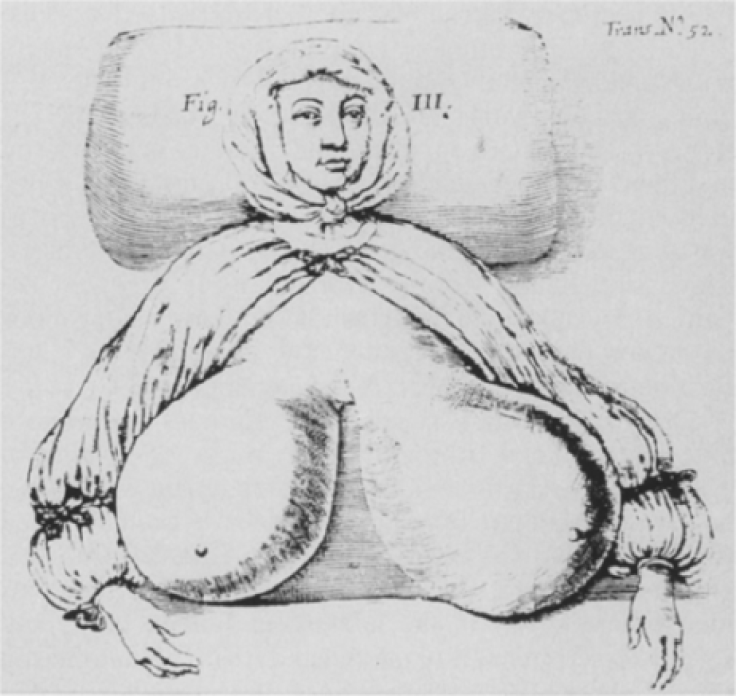 According to the Guinness World Records, the largest breasts ever recorded belong to Annie Hawkins-Turner, who has an under breast measurement of 49 inches and would wear a 48V bra by American standards. While Hawkins-Turner may be proud of her unique figure, Mark felt differently: she wanted to carry less weight on her back, be able to exercise, and avoid some of the complications that go along with big boobs.
"She would've ended up like a hunchback, given 30 more years," Rose said in the video interview. The surgery, which took four hours, was successful and removed 15 pounds of tissue; now Mark is excited to start a new life without the limitations of gigantomastia. In addition to the reduced breasts, she has begun to exercise and has lost 10 additional pounds. "My first thing on the agenda is to purchase a beautiful bra and second is to buy a strapless dress," she told The Post.
Published by Medicaldaily.com