Size Matters: Teen Undergoes 'World's First' Penis Reduction Surgery To Have Sex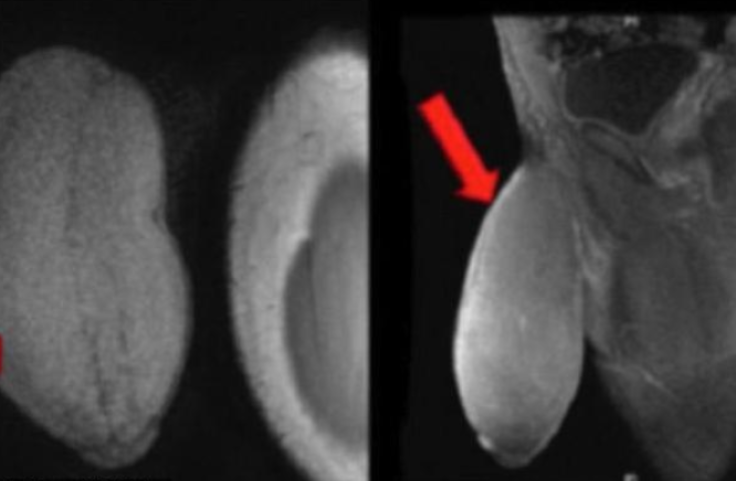 There's no shortage of men looking to lengthen the appearance of their penis with pills, pumps, or even plastic surgery. A teen in Florida, however, had a special problem: He needed to shrink his. The unidentified 17-year-old, who suffered from several bouts of priapism, underwent the "world's first" penis reduction surgery to be able to grow erections and have sex, according to the case report in the Journal of Sexual Medicine.
The Florida teen claims his 7-inch flaccid penis with a 10-inch circumference was left bloated and misshapen after suffering three priapism episodes. His history of sickle cell disease led to recurrent priapism, which caused an aneurysmal morphologic deformity of his penis. In other words, his rugby ball-shaped member was too enlarged and disfigured for him to experience a normal erection and penetrate his partner — it just became firmer.
"His penis had inflated like a balloon," Dr. Rafael Carrion, an urologist at the University of South Florida, who treated the teen, told the Daily Mail. "It sounds like a man's dream — a tremendously inflated phallus — but unfortunately although it was a generous length, its girth was just massive, especially around the middle. It looked like an American football."
Carrion and his medical team decided to adapt a surgical technique used to treat Peyronie's disease to perform the penis reduction. This disease is characterized by the development of fibrous scar tissue inside the penis that causes curved, painful erections, according to the Mayo Clinic. Although having a curved erection is common, men who suffer from Peyronie's disease tend to experience a significant bend or pain.
The surgery involved slicing along an old circumcision scar, followed by unwrapping the skin of the penis, and cutting out two segments of tissue from either side, the Mirror reported. Carrion and the surgeons were able to bypass the urethra and all of the nerves responsible for sensation. Carrion described the procedure as "having two side tummy-tucks."
The teen had a successful reduction and spent just two days at the hospital. His penis is still "slightly longer and slightly thicker than the average male," Carrion said, "but now it looks symmetrical, and the patient was very satisfied." He reportedly now has no trouble having normal erections and experiencing full sensation.
Carrion has only had one other person approach him to request a penis reduction since the case report release. However, unlike the teen, the man has a naturally large penis, but there's nothing unusual in his medical history.
Guys, bigger isn't always better.
Source: Carrion R, Hakky TS, Manimala NJ et al. The Reduction Corporoplasty: The Answer to the Improbable Urologic Question "Can You Make My Penis Smaller?" Journal of Sexual Medicine. 2014.
Published by Medicaldaily.com