Skechers Will Pay $40M Over False Toning Shoe Ad Claims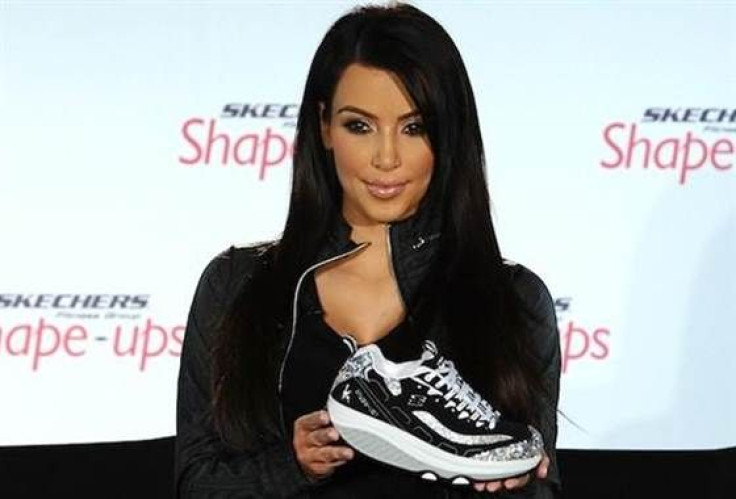 Skechers has just agreed to pay a $40 million settlement after their Shape-ups toning sneakers advertised claims of losing weight, building muscle, and getting in shape proved false, according to ABC News.
The Federal Trade Commission (FTC) announced today that Skechers had settled and that it "deceived consumers" about its Shape-ups, Resistance Runner, Toners, and Tone-ups lines of shoes.
"Skechers' unfounded claims went beyond stronger and more toned muscles. The company even made claims about weight loss and cardiovascular health," David Vladeck, director of the FTC's Bureau of Consumer Protection, said in a statement. "The FTC's message, for Skechers and other national advertisers, is to shape up your substantiation, or tone down your claims."
The company has settled to pay $40 million to cover more than 520,000 claims. In addition to the settlement, U.S. District Judge Thomas B. Russell, also awarded $5 million for the attorneys in the case to split, since their earnings cannot come out of the settlement set aside for the consumers, the Epoch Times reported. The settlement also resolves an investigation which included attorney generals from 44 states in which Skechers will not be allowed to make any claims regarding its shoes' health benefits unless they are backed by scientific evidence.
Skechers advertisements featured celebrities such as Kim Kardashian and Brooke Burke, and claimed that you could "get in shape without setting foot in the gym," according to NBC News. The company also said that the shoes provided more weight loss and muscle toning and strengthening of the buttocks, legs, and abdominal area than regular fitness shoes.
A number of studies disputed these claims. In 2010, NPR reported that the American Council on Exercise (ACE) had compared the benefits of toning shoes from Skechers, Reebok, and MBT against ordinary running shoes.
"Both studies found that there was no significant difference between any of the toning shoes and the standard running shoe," ACE's Todd Galati said. "Bottom line, is that claims that toning shoes help people burn calories, improve muscle tone and build strength are bunk."
Researchers from the Exercise and Health Program at the University of Wisconsin, La Crosse recruited 12 physically active females between the ages of 19 and 24 to complete a dozen five-minute exercise trials. They walked on a treadmill wearing each type of shoe at 3 mph with a zero percent grade hill, 3.5 mph with a zero percent grade hill, and then 3.5 mph with a five percent grade hill. Researchers monitored each participant's oxygen consumption heart rate, ratings of perceived exertion, and caloric expenditure.
They measured muscle activation with another group of 12 women, aged 21 to 27. They performed a similar exercise routine, but this time researchers used electromyography (EMG) to record muscle activity in the calf, quads, hamstrings, buttocks, back, and abs.
According to the study, "none of the toning shoes showed statistically significant increases in either exercise response or muscle activity during any of the treadmill trials."
"These shoes are not a magic pill." Galati said, "It is the walking that will make a difference in your life. Not the shoe."
Sources:
Porcari JO, Greany JO, Tepper ST, Edmonson BR, Foster CA, Anders MA. Will Toning Shoes Really Give You a Better Body? Accessed May 13, 2013.
Published by Medicaldaily.com