Skin Cream Might Protect Against Dengue and Zika Viruses
A skin cream with the generic name imiquimod (Aldara) might help protect people against mosquito-borne viral diseases such as the deadly dengue fever, which infects 390 million people every year and kills 25 million, and the Zika virus that causes congenital malformations.
Approved for use by the U.S. Food and Drug Administration (FDA) in 1997, imiquimod is used to treat genital warts, superficial basal cell carcinoma and actinic keratosis. It was originally marketed as a prescription drug but is now available in generic form. Scientists at 3M's pharmaceutical division discovered imiquimod.
According to new research from the University of Leeds in the United Kingdom, this finding might prevent infections from a wide variety of dangerous viruses, including those spread by mosquitoes. The Leeds researchers, however, cautioned further testing is needed before recommendations can be made for people to start using this cream on mosquito bites. The study was published this week in the journal Science Translational Medicine.
"This study shows that a clinically approved, widely used skin cream has the potential to be repurposed as a valuable protector against insect-borne diseases," Dr. Clive McKimmie, study lead author from the University of Leeds' School of Medicine, said .
"What is especially encouraging about our results is that the cream was effective against a number of distinct viruses, without needing to be targeted to one particular virus."
As per Dr. McKimmie, if this strategy can be developed into a treatment option, then doctors might be able to use it to tackle a wide range of new emerging diseases not yet encountered.
"Mosquitoes are expanding their range across the world as the planet gets hotter due to the climate emergency, so the health impact of mosquito-borne diseases is likely to increase in future," he added. "Hundreds of viruses are spread by biting mosquitoes, which can infect humans."
Every time a mosquito bite penetrates human skin, the body reacts in a very predictable way to mitigate the physical trauma of the skin being pierced. The bite triggers the activation of a wound-healing repair mechanism. The skin, however, doesn't prepare itself to respond to viral attack.
This is the reason why mosquito-borne viruses entering the skin through a bite can quickly reproduce in enormous numbers with little anti-viral response from the skin. This invading viral host then spreads throughout the body.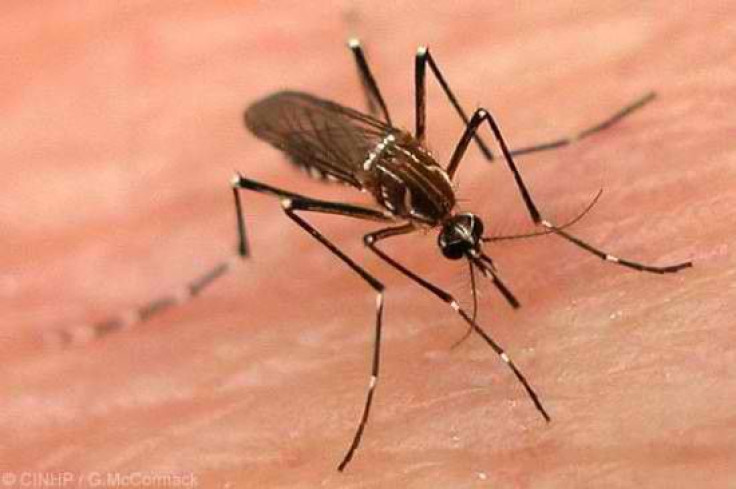 Applying imiquimod after a bite pre-emptively activates the immune system's inflammatory response before the virus becomes a problem. Imiquimod provokes macrophage, a type of immune cell in the skin, to attack the mosquito-borne virus before it spreads around the body, causing illness.
"By boosting the immune system and not targeting a specific virus, this strategy has the potential to be a 'silver bullet' for a wide range of distinct mosquito-borne viral diseases," Dr. Steven Bryden, co-author of the study, said.
Published by Medicaldaily.com