Skincare Routine: How Often You Should Moisturize Your Face And Other Body Parts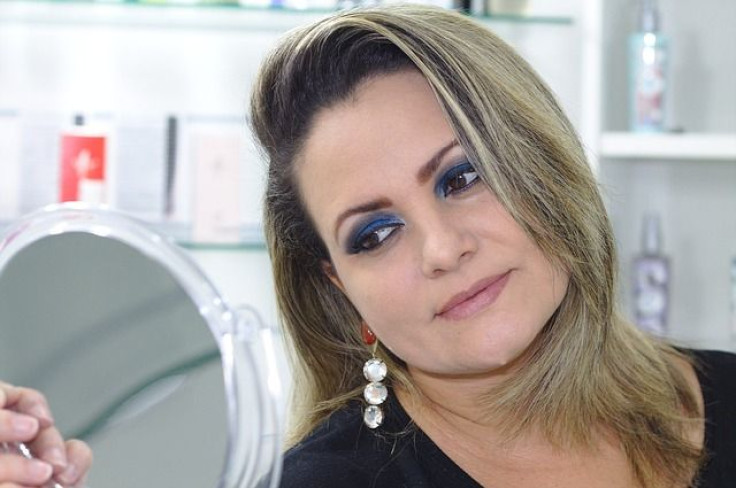 In the summer, many of us tend to practice better skincare habits, such as applying sunscreen on our face and the rest of our body. During the cold winter months, we ditch the sunscreen, and make the mistake of applying moisturizer only when our skin is dry. The secret to year-round silky, smooth skin is using moisturizer on a regular basis, but knowing how often to apply it can be complicated.
The skin is the largest organ in the body that needs moisturizer. If we stop slathering the skin, it will begin to feel dry and tight because we're losing water quickly. Moisturizer works in one of two ways: either by trapping moisture in the skin to keep it from escaping, or by restoring moisture in the outer layer of skin that's already been lost, according to the American Chemical Society.
We should aim to moisturize our skin everyday, but how often we use lotion depends on the body part.
Face
The face should be moisturized once in the morning, and once at night. Day moisture helps to protect as well as hydrate, while night creams often do the corrective work, according to Allison Tray, founder of Tres Belle Spa in Brooklyn, New York.
"Start with freshly cleansed skin and apply cream to face with fingertips. Use long upward strokes until absorbed. If the cream is on the heavier side, press gently into skin with palms of hands," she told Medical Daily.
Hands
Inevitably, hands tend to get drier during the cold months. We often wonder how much lotion is too much lotion, but Dr. Bradley Bloom, a dermatologist in New York City, suggests we should do this every time we wash our hands.
He recommends the Neutrogena Norwegian Formula Hand Cream, but "if you are looking for something lighter, I recommend Cereve Cream" he told Medical Daily.
Typically, products with hyaluronic acid work best because it's packed with anti-aging and hydrating properties. It works by helping the skin hold water for moisture at a deep level. The ability to hold water in the skin makes this ingredient ideal as a moisturizer.
Hair
A mistake many of us often make is washing our hair too frequently. Bloom advises us to condition as usual, but feel free to add in a deep condition if we need it. For those of us seeking hair renewal, he recommends office treatments that help plump the density of hair, and to promote new growth.
In treatments like PRP (platelet rich plasma), the body's rich growth factors are injected back into the scalp to promote new growth.
He also suggests utilizing "low level light (LED) treatments to help calm inflammation that may be contributing (to the problem) as well as stimulate follicle growth. Often both are combined with at-home minoxidil (Rogaine)," he said.
However, if in-office treatments are not doable, he simply recommends taking supplements such as Viviscal Professional to help build hair density and promote new growth.
Moisturizing From Head to Toe
Aside from your face, hands, and hair, it's important to moisturize from head to toe. Tray reminds ladies not to forget the decollete.
"A dry bust will look aged. Keep(ing) this area hydrated will not only keep fine lines at bay, it will keep breasts looking young and supple," she said.
Tray suggests to stick to moisturizers with hyaluronic acid for best results. Also, a moisturizer with broad spectrum SPF is a good option. Moisturizing not only makes your skin feel rejuvenated, it can also prevent premature aging.
Published by Medicaldaily.com