Skincare Secrets For Beautiful, Healthy-Looking Skin: 7 Best Oils For Your Face And Body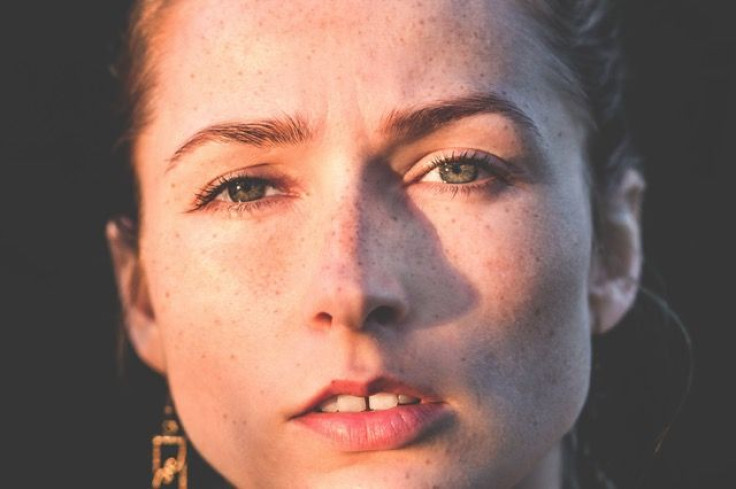 We go to the pharmacy, take a walk down the beauty aisle, and notice plenty of skin, hair, and nail products derived from oil. Using oil is often seen as a skin sin, because it's greasy by nature, but it possesses healing powers on the body's largest organ. Applying oil on our skin can alleviate several skin disorders, including acne.
Oil on the skin penetrates just the epidermis, the outer layer, which consists of dead skin cells. However, it doesn't get through the dermis, or the live part of the skin. This helps keep moisture in the skin and provide a replenishing benefit.
Read More: 7 Everyday, Anti-Aging Habits For Healthy Skin
There are a variety of oils that can improve our quality of life by keeping our skin hydrated, and treating conditions that affect the entire body.
Find out how these seven oils can help address your most common beauty skin problems.
Coconut Oil
Coconut oil is known to be have a plethora of benefits that boost our skin health. It's used in many natural beauty products because it's an antibacterial and antifungal, making it an ideal moisturizer. A 2004 study in the journal Dermatitis found virgin coconut oil was equal to mineral oil as a moisturizer, leading to better hydrated skin and increased lipid levels.
Steven Paron, Director of Operations at BR Naturals, a natural cosmetics brand in Canada, explains coconut oil works by boosting skin hydration by creating a protective barrier against bacteria.
"[It] locks in moisture without blocking out air, unlike petroleum-based products which doesn't allow skin to breathe or absorb moisture from the air," he told Medical Daily.
Moreover, it's light and easily absorbed, which makes it an ideal moisturizer all year round.
Argan Oil
This oil is known as "liquid gold" because it proves to be both healing and anti-aging on the skin. Argan is related to aloe and contains a healthy dose of peptides, saponins, and chemicals known as "phenols" which are becoming more essential in skincare. A 2015 study in Clinical Interventions in Aging found the daily consumption and/or the topical application or argan oil has an anti-aging effect on the skin by improving skin elasticity in postmenopausal women.
Its anti-aging effect is due to its high levels of vitamin E, and natural antioxidants that can diminish and prevent stretch marks, scars and wrinkles.
"When used on the face and skin it is helpful and beneficial for both dry and oily skin as it balances out the skin's oil (sebum) and opens the pores so that the skin can breathe," said Paron.
The oil also contains anti-bacterial, anti-viral, and anti-inflammatory properties, which is also useful in reducing redness, blemishes and inflammation caused by allergies or skin conditions like eczema or psoriasis.
Avocado Oil
Avocado oil has a range of anti-inflammatory properties that be beneficial for acne sufferers. Cold-pressed avocado oil contains a high concentration of anti-inflammatory oleic acid, which can be applied topically to alleviate several skin conditions, like acne. Paron adds it's moisturizing, and it's also an excellent source of vitamin E, which can help with reducing the appearance of scars.
a 2004 study in the Journal of Dermatology found a mixture of vitamin B12 and avocado oil was more potent in treating atopic dermatitis compared to a placebo.
Avocado oil is good for breaking up dirt and debris that is embedded into the skin. This is another surprising benefit for acne-prone skin.
Read More: 7 Benefits Of Avocado For A Long, Healthy Life
Jojoba Oil
This oil is best used for reducing the appearance of wrinkles and aging skin. It contains important nutrients, like vitamins E and B complex, copper, chromium, silicon, and zinc minerals that make it ideal as a moisturizer that's easily absorbed into the skin.
"Jojoba oil mimics the skin's natural sebum; it is a great all-purpose moisturizer. This is why you see it used in many skin care products," Aarti Gala, founder of Jiya Beauty, a natural skincare oils line based out of Washington, DC, told Medical Daily.
A 2012 study conducted in Germany examined the effects of clay facial masks on reducing skin lesions and mild acne. The researchers found healing clay jojoba oil facial masks do effectively work to improve participants' skin. Its healing effects are due to its high content of iodine combined with its anti-inflammatory, anti-bacterial, anti-viral, and antifungal properties for acne.
Olive Oil
We know olive oil as a staple of the Mediterranean diet that's good for our heart health. The oil is also effective in protecting the skin against the aging effects of the sun. A 2010 study in Nutrition & Metabolism found the monounsaturated fatty acid reduces oxidative damage in the body and decreases insulin resistance and inflammation, which can reduce skin aging from sun damage or photo-aging.
In other words, a low intake of olive oil and vegetable oil is linked to skin aging from UV radiation.
Flaxseed Oil
Flaxseed oil is a healing oil that can be beneficial for chronic skin conditions, including rosacea, acne, dermatitis, eczema, and psoriasis. The omega fatty acids work to balance the skin's oils and reduce inflammation to help repair the skin.
"Aging skin cells lose their plumpness and start to look dull and wrinkled, and using flaxseed oil topically (as well as a supplement) can improve the appearance of aging skin," according to Gala.
A 2011 study found supplementation of flaxseed oil diminishes skin sensitivity. There was a significant decrease in sensitivity, transepidermal water loss, skin roughness and scaling. Smoothness and hydration were found to increase, suggesting daily intake of flaxseed oil can help alleviate skin sensitivity in several conditions.
Marshmallow Root Oil
This lesser known oil is gaining popularity due to its ability to to repair the skin. Marshmallow root oil has been found to reduce irritation induced by UV radiation, according to a 2013 study. This prevents skin aging and provides hydration when out in the sun.
Dr. Erin Stair, founder of bloomingwellness.com and ZENBands and ZENTones, recommends applying the oil after a day in the sun, to protect the skin against UVA oxidative stress.
"This is key, since sun exposure is a major source of premature skin aging and skin spots," she told Medical Daily.
Marshmallow root is also used externally to treat furunculosis, eczema and dermatitis.
See Also:
The Best Vitamins For Skin Health
Published by Medicaldaily.com