Skydiver Falls To Death In California: Ken Oka Passes Away After 5,000 Jumps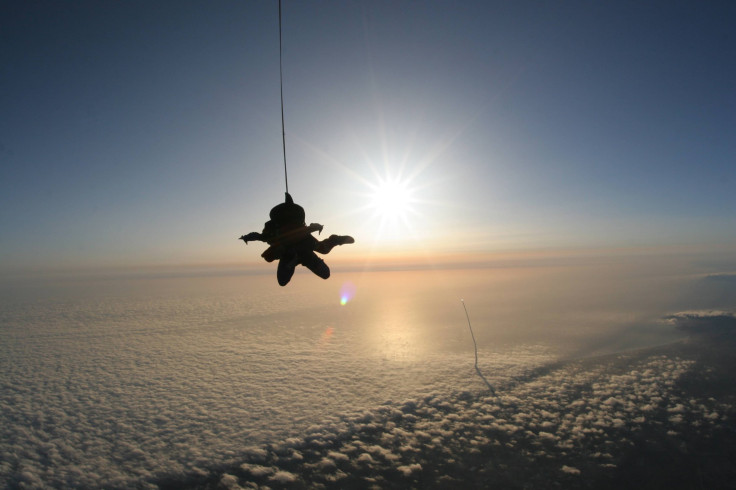 A 62-year-old veteran skydiver fell to his death in a Southern California backyard on Monday, police said.
Ken Oka, of Mira Loma, Calif. became entangled in a parachute during a formation maneuver involving multiple skydivers. He was unable to free himself and fell to the ground, later pronounced dead at a hospital.
Oka and his teammates performed a multi-person maneuver whereby they linked together in mid-air after jumping from the aircraft. After linking with the others, the man was unable to free himself and fell to the ground. The skydiver had for years engaged in formations such as the one he attempted Monday. The two other men in the formation landed safely in a Riverside County residential neighborhood, where they immediately began searching for their friend after a call to 911.
Oka was found alive and was taken to the hospital, where he died. Two years ago, the skydiver was profiled in the Los Angeles Times in a feature on formation diving. "You literally wrap your foot in your teammate's parachute line and you try to fly this [formation] very uniformly together," he told the paper.
The Riverside County Sheriff's Department told media the Federal Aviation Agency would investigate the death. Oka was the second skydiver to perish in formation skydiving in the Southern California area this year. During the past 20 year, 18 skydivers have died in jumps, whether flying in formation or otherwise.
Oka had previously made 5,000 jumps before his death.
Below is a video on formation skydiving:
Published by Medicaldaily.com