SleepHealth Smartphone App Uses IBM Watson Computer Technology To Track Sleep And Monitor Health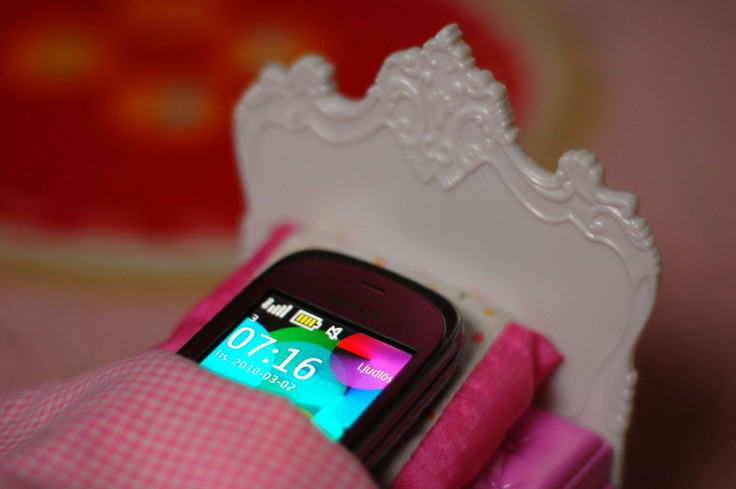 The quality of sleep you clock in each night creates a ripple effect on your health throughout your waking hours, yet one in four Americans experiences sleep problems. To unravel the cause of the country's sleep loss, a team of researchers, physicians, and patient advocates have designed a new iPhone app to track sleeping patterns that they hope to study in order to better understand the issue.
The new app was launched by the American Sleep Apnea Association — a nonprofit advocacy organization that promotes awareness of sleep apnea and related treatments — in collaboration with the University of California, San Diego, as a mobile research study to collect data on general health, medical conditions, daytime alertness, and productivity. The app is powered by IBM's Watson intelligence system that uses the sensors in an iPhone or Apple Watch to measure a sleeper's movements and sleep rhythms. The technology takes advantage of Apple Watch's heart rate monitor to detect when the wearer has officially fallen asleep and then provides feedback the next day on how to sleep better and ultimately live healthier.
The human body needs sleep to function; in fact, one-third of the average person's life is spent asleep, according to the National Sleep Foundation. Sleep needs vary across all ages, however, not getting enough sleep affects the overall health and well-being of a person at all stages of human development. Sleep is a vital part of the body's processing, restoration, and strengthening systems that allow the body to reprogram for the next day. Excessive sleepiness starts at night, which is why researchers want to understand what could be going awry during shuteye and possibly compounding health problems over time. If sleep quality or quantity isn't improved, the condition worsens and the human body begins to incur sleep debt.
Excessive daytime sleepiness is often caused by sleep apnea — a common sleep disorder that cuts off the oxygen to the brain multiple times during the night. These breathing pauses can last from a few seconds to minutes at a time and sound like a loud snort or chocking sound. After collecting mass amounts of data from the apps, researchers and doctors will analyze the findings to uncover patterns in sleep behavior.
Users 18 years and older will be able to volunteer their sleep data for the research study and be allowed to complete surveys, engagement activities, tasks, and messaging as part of a larger study. SleepHealth will use Apple's ResearchKit framework, which is protected through the HIPAA-compliant Watson Health Cloud, to collect the data and survey results over time and translate it into the world's largest study on healthy and unhealthy sleepers. The personalized mobile research tool may advance and improve the medical community's understanding of sleep's impact on the waking world.
Published by Medicaldaily.com