'Sleeping Sickness': The Mysterious Village In Kazakhstan Where People Fall Asleep For Days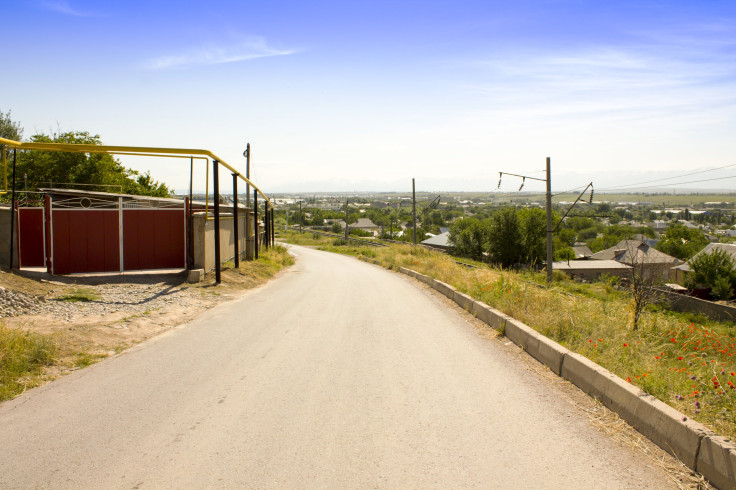 In a village in Kazakhstan, a strange phenomenon has been occurring for some time now: People black out without getting drunk, then fall asleep for hours at a time. When they wake up, they don't remember a thing.
The mysterious plague is referred to as the "sleeping sickness," and while scientists and government officials are still confused as to what causes it, there have been plenty of speculations. Some have linked it to high levels of radiation, while others believe it might be carbon monoxide, radon, or heavy metal salts — all of which can be toxic to humans at certain amounts. Yet many villagers believe it's emanating from an abandoned Soviet uranium mine near the village, called the Krasnogorskiy mine.
Now, according to a recent announcement by the Kazakh government, the answer to the sleeping sickness does apparently lie in the uranium mines. Berdibek Saparabaev, Kazakhstan's deputy prime minister, claims that researchers found that high levels of carbon dioxide and hydrocarbons from the uranium mines explained the sudden sleepiness and accompanying symptoms.
"The uranium mines were closed at some point, and at times a concentration of carbon monoxide occurs there," Saparabaev said, according to The Guardian. "The oxygen in the air is reduced accordingly, which is the real reason for the sleeping sickness in these villages." But plenty of scientists around the world are skeptical about this conclusion.
The sleeping sickness began to hit in March 2013, when villagers, children, and even their pets began mysteriously falling asleep — at home, on the job, even behind the wheel. Since then, it has affected some 140 or more people in a population of 810. Accompanying symptoms included dizziness, severe headache, nausea, and memory loss.
One villager, Yelene Zhavoronkova, told Vremya newspaper that her cat "went stupid" one night. "He fell asleep toward morning and snored like a human until lunchtime on Saturday," she said. "He didn't react to anything, not even cat food."
Officials have attempted to evacuate many of the villagers in the past several years, but find it difficult to do so as many are stalwart in staying at the place they've been living their entire lives.
According to Claude Piantadosi, a pulmonologist at Duke University Medical Center speaking to Wired, "the symptoms fit," but they're "not specific, and that's the problem." Indeed, nausea, unconsciousness, and headaches could be attributed to a variety of things; and while the easiest assumption is lack of oxygen, it's hard to see how carbon monoxide from an old mine might be the problem. That's because when gas escapes into open air, it often disperses once it travels across a great distance — and gas from the Krasnogorskiy mine should be dispersing way before reaching the village, specialists assume.
So it appears that while the Kazakh government claims to have found the answer, there still isn't really an answer to this mystery, and it might require further investigation.
Published by Medicaldaily.com