India MPs To Seek Smaller Health Warnings On Cigarette Packs: Sources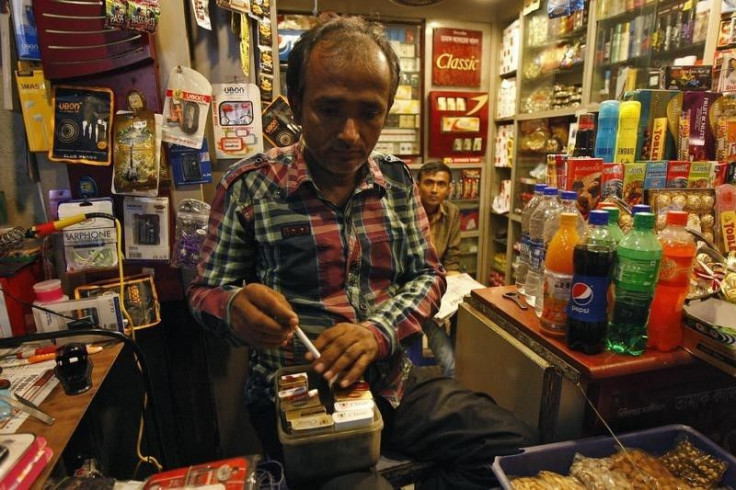 NEW DELHI (Reuters) - A panel of Indian lawmakers will call for smaller health warnings on cigarette packs, saying the government's requirement of 85 percent of surface area is too harsh on the tobacco industry, sources who have seen the panel's draft report said.
The decision is the latest twist in a tussle between the health ministry, which wants to step up an anti-smoking campaign, in line with the rest of the world, and members of parliament who fear lower sales will hurt tobacco farmers.
Tobacco use is linked to 900,000 deaths every year in India, and the government had ordered manufacturers to print health warnings covering 85 percent of the surface of a cigarette pack, up from 20 percent now.
But the parliamentary committee has suggested in its report that the warnings be limited to half the packs' surface area, as a move to protect tobacco farmers' interests, while promoting health.
The panel feels "a balanced approach" would be to keep the warning size at 50 percent, according to two sources who have seen the report, but asked not to be identified because the draft is not public.
Panel chairman Dilip Gandhi declined to comment.
However, the government was unlikely to change its plan of implementing the stringent rules on cigarette packs from April, said a health ministry official who declined to be identified because of the sensitivity of the matter.
The government is not bound by the decision of the panel, but it has political clout as its members are drawn from both the ruling party and opposition groups. Activists fear the call will delay adoption of stiffer warnings on the packs.
Euromonitor International estimates India's cigarette market was worth $9 billion in 2014. Leading players include ITC Ltd, VST Industries and Godfrey Phillips India Ltd, a partner of U.S.-based Philip Morris International.
ITC did not immediately respond to an e-mail seeking comment, while officials of Godfrey Phillips and VST were not reachable.
The Canadian Cancer Society ranks India 136th out of 198 countries that use warnings to deter smokers, lagging nations such as Australia and Thailand that top the list.
The lawmakers' report would send an undesirable signal, said one official of an anti-tobacco alliance.
"It will be a very unfortunate reflection on commitment to health by people involved in policy making," said Shailesh Vaite of the Framework Convention Alliance for Tobacco Control, which groups more than 350 global organizations.
Industry lobby the Tobacco Institute of India (TII) has called the new rules drastic and unreasonable, saying they will hit farmers' incomes and fuel consumption of smuggled cigarettes that do not follow packaging norms.
TII declined to comment on the parliamentary panel report as it has yet to be published.
(Editing by Sanjeev Miglani and Clarence Fernandez)
Published by Medicaldaily.com