'Smart' Condom Tracks Your Sexual Performance From Number Of Thrusts To Calories Burned; Lets You Compare Your Data With Others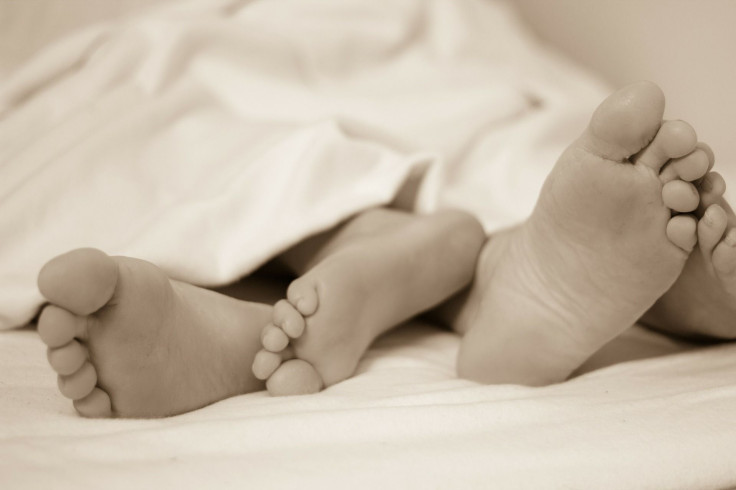 Wearable devices, such as Fitbit and the Apple Watch, measure your exercise workouts, but what about the calories you burn during sexual intercourse? The i.Con Smart Condom, manufactured by British Condoms, could soon answer that question and more — like what you did in bed and how well (or at least how many times) you did it.
The i.Con Smart Condom, which describes itself as the "world's first smart condom," is a reusable ring that sits on a regular condom. The ring is "extremely comfortable," water resistant and lightweight, according to the British Condoms site.
"It's truly a revolutionary day: not only have we innovated the world's first Smart Condom Ring that'll measure pretty much every aspect of performance in the bedroom,but now I'm pleased to confirm that it will also have built-in indicators to alert the users to any potential STI's present," said Adam Leverson, lead engineer on the i.Con project, in a statement.
What Does The i.Con Smart Condom Do?
The developers say the ring will answer questions like how many different positions you use in a week, month or year, as well as how many calories you're burning during intercourse.
The site listed numerous variables the smart condom will record:
​Calories burned during sexual intercourse
Speed of thrusts
Total number of thrusts
Frequency of sessions
Total duration of sessions
Average velocity of thrusts
Girth measurement
Different positions used (currently in BETA testing)
Average skin temperature
The device will also come with an iOS and Android app to track your sex data. The site said all data will be anonymous, but you can share recent information with friends and even compare your data will people around the world.
Developers of the smart condom said the i.Con can indicate the presence of sexually transmitted infections; the ring has an "antibodies filter" which sends an alert to the app when it detects proteins or antigens found in STIs.
How The i.Con Smart Condom Works
The smart condom runs on a nano-chip and sensors to measure and save data via Bluetooth. After you download your data, the iCon will automatically clear its memory for your next session. The device has an integrated micro USB port and charges in about an hour. The smart condom will offer approximately six to eight hours' worth of "live" usage.
When it comes to size, the ring can be adjusted using the band adjustment feature.
The smart condom ring is in the last stages of testing and will be available this year. The iCon will be priced at £59.99 (about $74) and will come with a one-year warranty. It will be initially sold on Britishcondoms.uk, but could be available in stores worldwide in the future.
Published by Medicaldaily.com