Smart E-Cigarette, Smokio, May Be A Useful Tool To Help Smokers Quit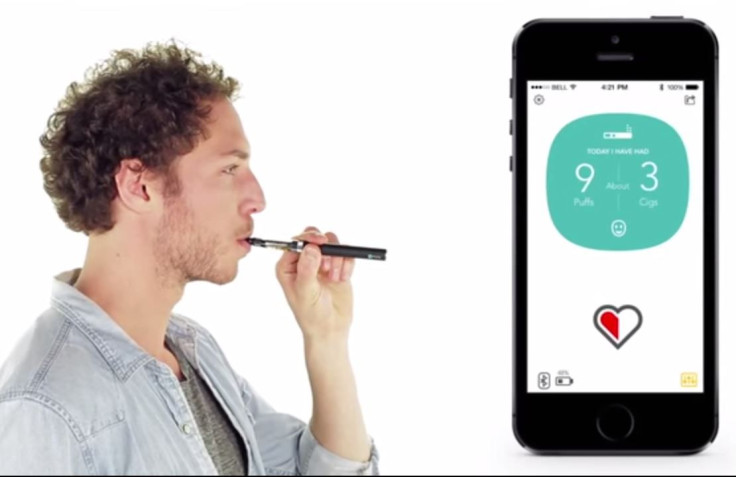 E-cigarette use around the country has increased dramatically over the last few years. According to the Centers for Disease Control and Prevention (CDC), use among high school students increased from 4.7 percent to 10 percent between 2011 and 2012 alone. Though many of these students use them along with regular cigarettes, some have made the switch in an effort to quit. Now, a new kind of e-cigarette, called Smokio, may make it easier to ditch the habit altogether.
Last month, a study published in the journal Addiction found that 20 percent of almost 6,000 smokers were able to quit smoking regular cigarettes with the help of e-cigarettes. In doing so, they were able to avoid many of the thousands of harmful chemicals cigarette smokers inhale — it's still unclear how many chemicals are in e-cigarette vapor, however. The current problem with e-cigarettes, besides a scarcity of health information on them, is that those who are using them to quit may end up consuming more nicotine. The lack of regulations gives many people the prerogative to "vape" wherever and whenever.
The Smokio looks and works like a regular e-cigarette. Users load their liquid nicotine cartridges, and they vape as usual. But within the device is also a chip that connects via Bluetooth to its user's phone. Essentially, it gives its user the ability to take control of their vaping. It tracks where and when they're using their Smokio, compares how much they're vaping to its equivalent in cigarette smoke, and shows how their health has likely improved from switching, too — from taste and smell to lung capacity.
The Smokio is slightly more expensive than your typical e-cigarette pen, coming in at just under $90, but it could be well worth it, as it offers smokers a useful tool. The science behind tracking its users' vitals may be questionable, but together with its other functions, it serves as a useful reminder for why quitting is good for the body and wallet.
It's a contentious time period for e-cigarettes. The Food and Drug Administration (FDA) currently regulates only those e-cigarettes that claim therapeutic use, and is struggling to determine how to regulate others, which comprise the majority of the e-cigarette market. Scientists are tugging on both sides of the issue as well, with some claiming that they may be just as harmful as cigarettes, and others supporting them as safer alternatives.
Just last week, a group of over 50 scientists from 15 countries urged the World Health Organization not to categorize e-cigarettes as tobacco products. "Even though most of us would prefer people to quit smoking and using nicotine altogether, experience suggests that many smokers cannot or choose not to give up nicotine and will continue to smoke if there is not safer alternative available that is acceptable to them," they wrote, according to TIME. If e-cigarettes can take Smokio's approach to vaping, e-cigarettes may indeed be a safer alternative.
Published by Medicaldaily.com