Smoking And Lou Gehrig's Disease: ALS Patients Who Smoke At Risk Of Shorter Lives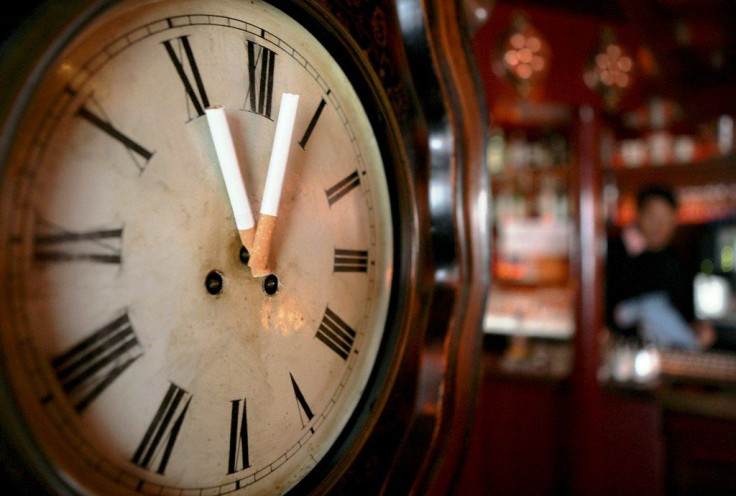 Smokers diagnosed with Lou Gehrig's disease are at risk of having a shorter life compared to those who have the fatal illness but do not smoke, according to a new research whose findings were published Wednesday. Lou Gehrig's disease, also known as amyotrophic lateral sclerosis (ALS), deteriorates nerves that control breathing and other physical functions.
ALS is the most common form of motor neuron disease and although it is not known what actually causes the disease, experts believe environmental and genetic factors play an important role.
For the latest study, researchers gathered data from 2007 to 2011 on the smoking habits of 650 people with ALS in northern Italy. They also examined chronic lung disease in the patients. About 19 percent of the study participants regularly smoked at the time of their diagnosis, 28 percent were former smokers and nearly 53 percent were non-smokers.
Overall, 44 patients also had chronic lung disease and of those half were ex-smokers. The average survival rate of patients with the lung disease is comparatively shorter than those without it. However, researchers noted that smoking any way lessens patients' lives even if they do not have lung disease at the time of their ALS diagnosis.
The study results showed that smokers with ALS lived 21 months post diagnosis as opposed to 27 months for former smokers. ALS patients who never smoked lived 31 months on average after the diagnosis.
Researchers, however, said that this was an observational study and no firm conclusions can be drawn.
According to the Centers for Disease Control and Prevention, an estimated 40 million adults in the U.S. currently smoke cigarettes. It is the leading cause of preventable diseases and death in the country — over 480,000 deaths each year, which is one of every five deaths. Moreover, over 16 million Americans have smoking-related diseases.
The current study was published in the peer-reviewed Journal of Neurology Neurosurgery and Psychiatry.
Published by Medicaldaily.com