Smoking in Cars Raises Pollution Levels That Exceed Official Guidelines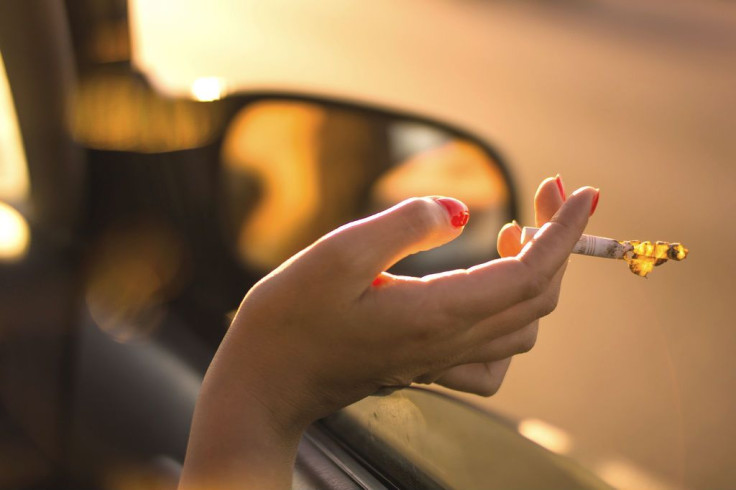 Smoking in cars, even with the windows rolled down or the air conditioning turned on, raises the pollution exceeding official "safe" limits recommended by World Health Organization, according to a new study.
British doctors measured concentration particles during 85 car journeys in cars driven by 17 people, 14 of whom were smokers, by using an electronic monitor in the back seat. Of the 83 journeys, 34 were smoke-free.
On average the time spent in the car lasted from five to 70 minutes with an average time period of 27 minutes.
Researchers asked participants to follow their normal smoking habits as the smoked levels in their car were observed over three days.
The study, published Oct. 15 in the journal Tobacco Control, found that during smoking journeys, levels of particulate matter were on average 85 micrograms per cubic meter, which is more than three times higher than the 25 micrograms per cubic meter maximum safe indoor air limit recommended by the WHO.
Lead researcher Dr. Sean Semple, of the Scottish Center for Indoor Air at the University of Aberdeen in Scotland, and colleagues found that in smoke-free journeys, levels of particulate matter only averaged 7.4 micrograms per cubic meter of air, which was nearly 11 times lower compared to average levels seen during drives where smoking occurred.
Particulate matter levels were "strongly linked" to the number of cigarettes smoked, with the average levels peaking at 385 micrograms per cubic meter, with one reaching more than 800 micrograms per cubic meter, the study authors wrote in their report.
However, researchers noted that even if only one cigarette was smoked and the windows were wide open the entire time in the car, particulate matter levels still went over the safe limit at some point during their journey.
Several children's health problems including sudden infant death, middle ear disease, wheeze and asthma have all been linked to secondhand smoke exposure, according to the study authors in a journal news release.
"Children are likely to be at greater risk from [second hand smoke] exposure due to their faster breathing rates, less developed immune system and their inability to move away from the source in many home and car settings," study authors said.
Published by Medicaldaily.com