Smoking Causes 1 In 10 Deaths Around the Globe, Study Concludes
Smoking causes 1 in 10 deaths around the world, according to a new study, published in The Lancet. Although the prevalence of smoking has decreased since 1990, it is still a leading global risk factor, and hits certain populations, such as those with low education levels, particularly hard.
Read: What Is In A Cigarette? Chemicals and Ingredient List Confirm How Dangerous Smoking Really Is
"Despite concerted efforts to control tobacco around the world, there remain a number of countries where current levels and recent trends raise concern," the authors wrote in their paper.
More than half of the deaths from smoking in 2015 occured in China, India, Russia, and the United States.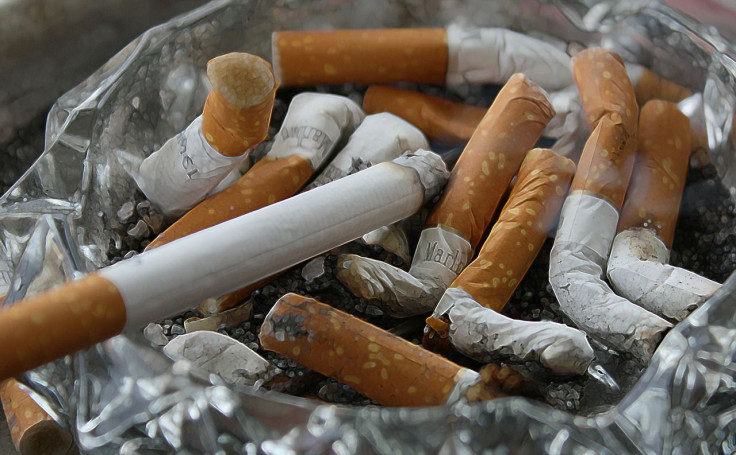 The researchers analyzed information from the Global Burden Of Disease Study, which included smoking data from 195 countries and territories during 1990 to 2015.
In order to improve the global burden of tobacco, the authors emphasize a need for more tobacco control policies.
"Success is possible, but requires effective and aggressively enforced policies and laws," the authors conclude. "Intensified efforts are also greatly needed to keep smoking prevalence rates low in populations which have not experienced a devastating epidemic yet, and to prevent children, adolescents, and young adults from starting to smoke."
In the United States, cigarette smoking is the leading cause of preventable disease and accounts for about 1 in every 5 deaths, according to the Centers for Disease Control and Prevention. Cigarette smoking is especially high among certain populations, including those with low education, those living in the south and midwest, males, young adults, and the disabled.
See also: Is There A Safe Number Of Cigarettes? Smoking Even One A Day Can Lead To Early Death
Lung Cancer Risk Update: Just One Year Of Smoking Cigarettes Produces 150 Mutations In Each Lung Cell, Increasing Cancer Risk
Published by Medicaldaily.com