Smoking Cigarettes In Movies: Hollywood Hits Showing Tobacco Use Influence Teens To Light Up, CDC Says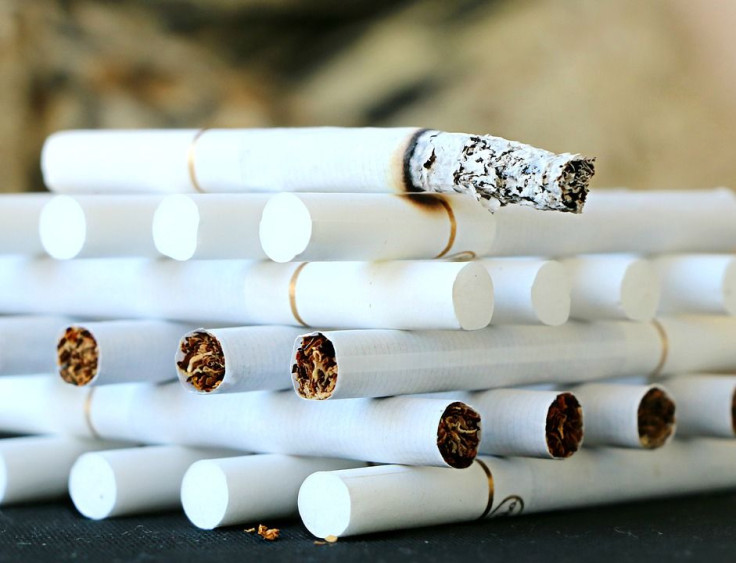 Movies are more than just entertainment and may even be affecting some of our health decisions, public health officials warn. In a recent report, the Surgeon General concluded that the depiction of actors smoking cigarettes in movies can directly impact a young person's decision to use tobacco products.
"Youths who are heavily exposed to onscreen smoking imagery are approximately two to three times more likely to begin smoking than are youths who are less exposed," according to the Centers for Disease Control and Prevention's Morbidity and Mortality Weekly Report.
Read: Tips On How To Quit Smoking From Medical Daily Readers: This Is What Worked And Why
To assess the changes over the years of tobacco use in movies, researchers looked at data from 2010-2016. The report revealed that in 2016, 41 percent of top-grossing movies in the United States involved tobacco incidents, which includes the use of cigarettes, cigars, pipes, hookahs, smokeless tobacco and e-cigarettes. Although the number decreased since 2010, the report revealed the total number of smoking incidents increased by 72 percent from 2010-2016, which means tobacco use was concentrated in fewer films. And from 2015 to 2016, there was an 80 percent increase. Data included in the report came from Thumbs Up! Thumbs Down!, an ongoing project with youth volunteers who are trained to analyze tobacco content in films grossing more than 1 million dollars. Since 1995, the group has reviewed more than 2,000 films.
To combat the problem of teen smoking, health officials suggest imposing a strict requirement: give all movies that depict smoking an R rating. Films with a Restricted rating require anyone under the age of 17 be accompanied by a parent or guardian.
"An R rating for movies with tobacco use could potentially reduce the number of teen smokers by 18% and prevent their premature deaths from tobacco-related diseases," the report states.
The Surgeon General notes this policy would be similar to changing the price of cigarettes from $6 to $7.50 per pack. Another suggested intervention is to ensure studios or producers don't receive money for placing actual tobacco brands in their movies. Lastly, he suggests state and local health departments work with state agencies to make sure movie subsidies don't go towards films that depict tobacco use.
Read: Damage Caused By Smoking Revealed By DNA Mapping; Technique May Explain Why Certain People Get Cancer
All of the proposed policies solely focus on movies, but it's important to note that adolescents are exposed to tobacco use through other outlets as well, including recorded media, such as DVDs and Blu-ray, television, and online streaming.
"As viewing platforms expand, it is important to identify whether youths are being exposed to tobacco imagery through other media sources, such as broadcast and cable television, on-demand services, and social media," the report says. "Further research into youths' exposure to tobacco imagery in these and other forms of media could also help identify the impact that exposure through these sources has on youths' tobacco use."
See also: Quit Smoking Before Your Lungs Turn Black: China TV Airs Graphic Anti-Smoking Ad
World No Tobacco Day: 6 Ways Cigarette Smoking Can Lead To Female And Male Fertility Problems
Published by Medicaldaily.com