Smoking, Exposure To Secondhand Smoke May Cause Infertility And Early Menopause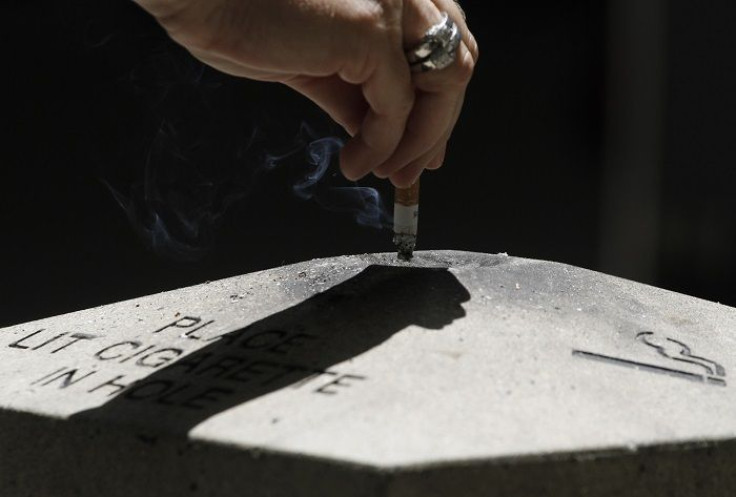 In addition to the harmful effects of smoking on women's reproductive health, new research published in Tobacco Control reveals smokers and women exposed to secondhand smoke are more likely to experience fertility problems and a hastened onset of menopause.
Researchers found that current and former smokers had a 14 percent greater risk of infertility, as well as a 26 percent heightened risk of menopause before the age of 50. Meanwhile, women who had never even picked up a cigarette but were exposed to high levels of secondhand smoke had an 18 percent higher risk of both infertility and early menopause.
"People often think the harms caused by smoking and secondhand smoke happen to older people in the form of things like lung cancer, heart disease, and lung disease," Andrew Hyland, lead author of the study, told Medical Daily. "However, the findings from this paper bring those harms back a few decades to women of reproductive age."
For the study, the authors collected and analyzed data from the Women's Health Initiative Observational Study, which involved more than 93,676 postmenopausal women who were aged 50 to 79 when they were recruited for the study between 1993 and 1998. Of these women, the researchers looked at 88,732 to determine the effects of smoking on fertility and 79,690 to see how it affected menopause.
Looking at both active and secondhand smoke exposure, they found more than 15 percent of the women for whom fertility data were available reported problems trying to conceive — defined as a period of 12 or more months. Forty-five percent of the women included in the analysis on menopause, meanwhile, said they had gone through menopause before the age of 50.
"We've long recognized secondhand smoke causes lung cancer and heart disease, but a growing body of literature is showing it has harmful effects on an array of other health conditions," Hyland said. "More work should be undertaken to fully understand these health risks so that appropriate smoke-free protections can be implemented based on this evidence."
He added that pushing people to think about the harms caused by tobacco as something relevant for everyone — such as all women of reproductive age — could minimize, or even eliminate tobacco exposure.
Source: Hyland A, Piazza K, Hovey K, et al. Associations Between Lifetime Tobacco Exposure With Infertility and Age at Natural Menopause: the Women's Health Initiative Observational Study. Tobacco Control. 2015.
Published by Medicaldaily.com