Smoking, Unhealthy Eating, And Physical Inactivity Make The Elderly 2.5 Times More Likely To Develop Disability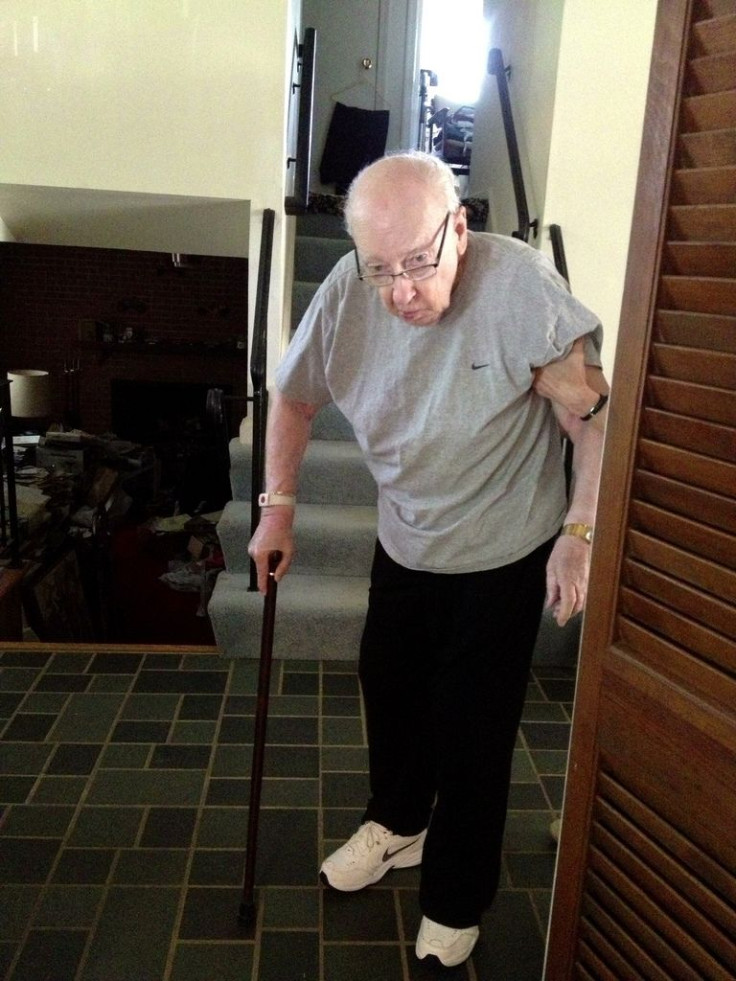 Eating right, exercising, and refraining from smoking can improve anyone's health, but are crucial behaviors in for the elderly, as they're likely to become disabled.
A new study monitored 3,982 French people over the age of 65 for health, activity, and disability five times between 2001 and 2012. Their disability status was assessed six times over the 12-year study by their ability to perform certain activities — such as walking up to a half of a mile, climbing stairs, managing money, and using the phone. When participants started to require help for bathing, dressing, or eating, they were considered disabled. Alongside their disability measurements, physical activity levels, fruit and vegetable consumption, alcohol intake, and smoking status were noted at each of five assessments over the 12-year study.
For the purpose of this study, unhealthy behaviors considered included drinking more than 21 alcoholic drinks per week, consuming fruits or vegetables one or fewer times each day, current or previous smoking habits, and exercising less than one hour each day or only once a week.
At the start of the study, 10 percent of participants were disabled. By the end of the 12-year study, however, 1,236 of the total participants developed a disability and 922 participants died. Among those who died during the study, 75 percent of which were not disabled. Each person who had developed a disability reported their health to be poor.
Each of the health factors assessed was found to play a major role in contributing to the likelihood of developing a disability. Specifically, those who were physically inactive had a 72 percent greater risk of disability, those who had diets low in fruits and vegetables were 24 percent more likely to become disabled, and smokers had a 26 percent greater risk of developing a disability. Thus, participants with all three unhealthy behaviors were 2.5 times more likely to develop a disability than healthy people of the same age.
The disabilities acquired by study participants proved difficult to treat; study participants were unlikely to return to their previous leve of functioning. Only 24 percent of those who developed a disability were able to recover.
Much of the link between unhealthy behaviors and disability can be explained by what happens in the body as a result of unhealthy habits. These effects include higher body mass index, lower bone health, chronic conditions, and cardiovascular disease. Inactivity is the cause of many of these health issues. Physical activity has been proven, in a previous study, to improve life expectancy by promoting good blood flow, reduce the likelihood of heart disease, and alleviate chronic issues like obesity and asthma.
Previous studies have estimated that the number of disabled people in France will increase by 50 percent between 2000 and 2040, due to these behaviors. However, all of these unhealthy habits are reversible. If the elderly begin to exercise for 30 minutes each day, eat better, and quit smoking, they can very well improve their health and live longer lives.
Source: Artaud F, Dugravot A, Sabia S, Singh-Manoux A, Tzourio C, Elbaz A. Unhealthy Behaviors And Disability In Older Adults" Three-City Dijon Cohort Study. BMJ. 2013.
Published by Medicaldaily.com