Snacks On Snacks On Snacks: Global Trends Are Healthier, But Consumers May Not Be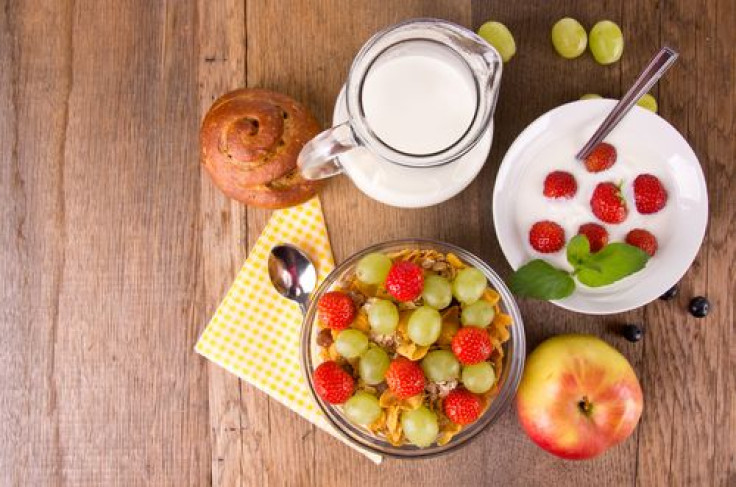 The snack industry is a billion dollar one, because duh. Snacks are delicious, fill us up in between meals, and sometimes, they improve our moods (what up, chocolate?). They're also an opportunity to get a healthy dose of nutrients that boost a person's health and weight loss, which may be why the first-ever global snack study from Nielsen found fresh fruit is a top pick for most countries.
When Nielsen asked consumers around the world about the end-all, be-all snack, there was a unanimous vote for fresh fruit. Chocolate came in second, and each came well before other options, like yogurt, bread and sandwiches, cheese, potato chips and crisps, vegetables, and ice cream. Generally, each region ranked fruits and vegetables in their top five, right up there, if not above, sweeter treats.
"In the dichotomy of snacking, consumers want healthy, but yet indulgent options are still going strong," Nielsen said in a press release. "A better understanding of consumer demand and the need states that drive demographic profile preferences will help manufacturers crack the code on the right portfolio balance between indulgence and healthy. It will also increase the odds of success in this ultra-competitive landscape."
Nielsen also took a look at snack trends by category. Turns out salty snacks reign supreme in North America, confections [chocolate and candy] crush it in Europe, the Middle East and Africa, while cookies take the, ahem, cake in Latin America. Asia-Pacific, on the other hand, mostly reaches for refrigerated snacks.
The bottom line of the report is that "non-sugary snacks closely aligned with meal-replacement foods are showing strong growth" in spite of sugar-obsessed nations. Sure, confections, cookies, and cake turn over considerable change in the snack industry, but consumers are finally leaning more towards healthy options. Specifically, Nielsen found rick cakes, pita chips, yogurt, salsa, and hummus, are among the fastest-growing snacks.
So of course we're going to be a bit of a Debby Downer. While it is great fruits and vegetables are edging their way into snack time, eating them isn't enough to achieve great health and weight loss, if the latter is so desired. Researchers from the University of Alabama, Birmingham, found "just adding them on top of whatever foods a person may be eating is not likely to cause weight change." In other words, consumers can only reap the benefits of these healthy snacks if they supplement a lifestyle change.
And at this point, you'd be hard-pressed to find a reason not to get to the gym — seriously. Science even guides you through the exercises that should be approached with caution to avoid injury. The truth is, a lifestyle change is what's going to protect a person from poor health and well-being. It can't be one or the other. Like Jack LaLanne said, "Exercise is king, nutrition is queen, you put them together and get a kingdom." In this case, your kingdom will probably be filled with snacks on snacks on snacks.
Published by Medicaldaily.com