Soda Tax War Taking Shape in Two California Cities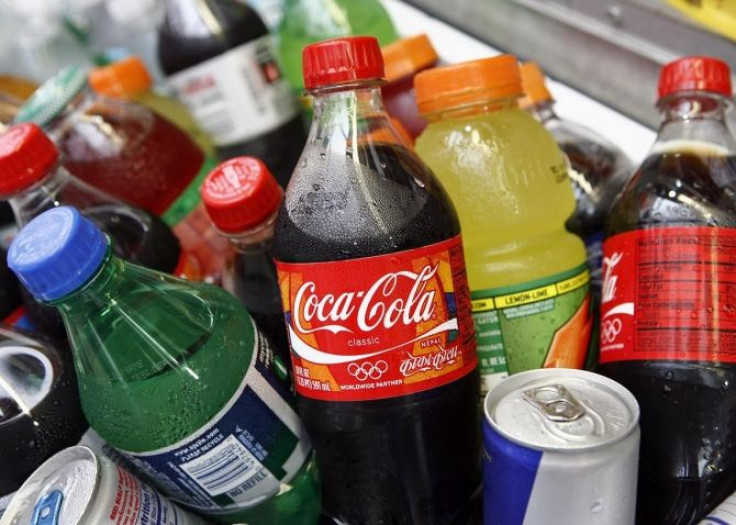 Two small California cities are the latest battlegrounds in the $111 billion U.S. soda industry's fight to defend a near-perfect record of defeating proposed taxes on sugary drinks.
In November, voters in cash-strapped Richmond and El Monte will decide whether to pass penny-per-ounce taxes on sugar-sweetened drinks to bolster municipal coffers and fight obesity.
Approval could open the floodgates to similar taxes around the country. Calls to tax sugary drinks have gathered steam as more cities and states struggle to close budget gaps and American waistlines continue to expand.
A few decades ago, cigarette taxes in several small California cities paved the way for what are now significant taxes on tobacco products -- and the soda industry does not want to suffer the same fate.
"The first few victories make an enormous difference," said Kelly Brownell, a soda tax proponent and director of Yale University's Rudd Center for Food Policy & Obesity.
The American Beverage Association -- which represents PepsiCo Inc, Coca-Cola Inc, Dr Pepper Snapple Group Inc and other beverage companies -- has spent millions of dollars to beat back soda taxes around the country.
Jeff Ritterman, the Richmond city council member who championed the tax, expects a "tsunami" of spending from the beverage industry after its focus shifts from this month's vote on New York City Mayor Michael Bloomberg's proposal to ban large-sized sugary drinks at restaurants and other food outlets.
The ABA has said taxes on soda would hurt poor people and local businesses, while unfairly targeting one product. They also challenge the link between soft drinks and obesity, saying obesity rates have risen even as U.S. consumption of full-calorie sodas has declined.
TSUNAMI OF SPENDING
Americans on average drink 44.6 gallons of soft drinks each year, down from a peak of 54 gallons in 1998, according to Beverage Digest. Diet drinks, water and teas now account for a bigger portion of sales, fueled by consumers' health concerns.
A Tufts University review of studies published over 17 years found that consumption of sugar-sweetened beverages was the most consistent dietary factor associated with weight gain.
Richmond and El Monte have the dubious distinctions of having some of California's highest proportions of obese and overweight children, with rates above 50 percent.
Richmond, which has more crime and is poorer than many of its San Francisco Bay Area neighbors, was first to propose the tax. El Monte, a relatively low-income and mostly Hispanic suburb of Los Angeles, quickly followed.
Supporters of the soda tax range from medical groups like the American Academy of Pediatrics to actor Danny Glover, star of the "Lethal Weapon" movies.
The two main groups supporting the Richmond tax have raised $32,060 as of the end of June, according to campaign filings.
That's a drop in the bucket compared to the millions of dollars that beverage companies spent a few years ago to repeal soda taxes in Maine and Washington State. For example, the ABA and the Washington Beverage Association in 2010 spent almost $17 million to knock down the Washington tax, according to disclosures.
Not all of the spending is so direct. An ABA-created group last year donated $10 million to Children's Hospital of Philadelphia to fund research into childhood obesity. That donation came after the city's soda tax proposal failed, sparking outrage in the public health community.
ABA spokesman Chris Gindlesperger said the donation built on an ongoing philanthropic relationship that preceded the city's proposal and that the gift had "absolutely" nothing to do with the fate of the soda tax. A spokesman for the hospital told Reuters he couldn't say what impact the donation may have had on the tax proposal and that there were no conditions imposed on how the gift was used.
In Richmond, the ABA has funded nearly all of the $153,628 that the city's Community Coalition Against Beverage Taxes received as of June 30.
The group has put up billboards saying the tax would hit Richmond's working and poor residents the hardest, since groceries eat up a larger portion of their paychecks. The coalition planned to spend $354,898 on advertising, consultants and other campaign expenses, according to campaign disclosures.
"We're going to spend what it takes to make sure voters understand who is going to pay the price for this tax," said Chuck Finnie, a coalition spokesman who called the city's tax proposal "misguided".
ABA is also flexing its muscle in El Monte, backing a lawsuit that challenges the soda tax ballot language as "clearly biased, misleading and false," and polling residents. It has formed El Monte Citizens Against Beverages Taxes. Financial filings related to the city's proposal are not yet available.
Arthur Barrios, an El Monte planning commissioner and plaintiff on the lawsuit, called the soda tax an attack on the city's small businesses.
"Industry is going to spend all kinds of money challenging every little thing," said El Monte Mayor Andre Quintero, who said the ballot language is similar to what has been used in other cities.
@ 2012 Thomson Reuters. All rights reserved.